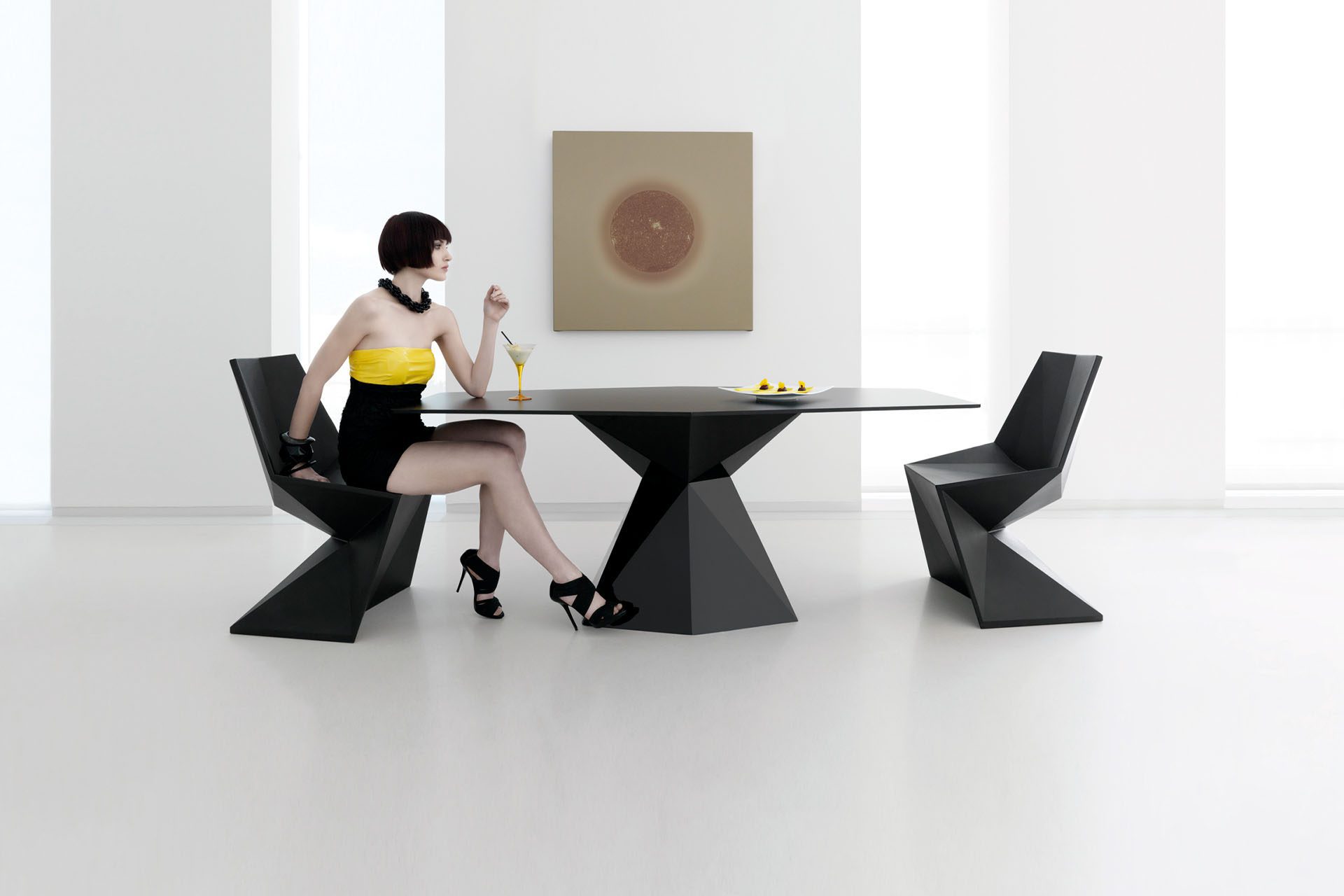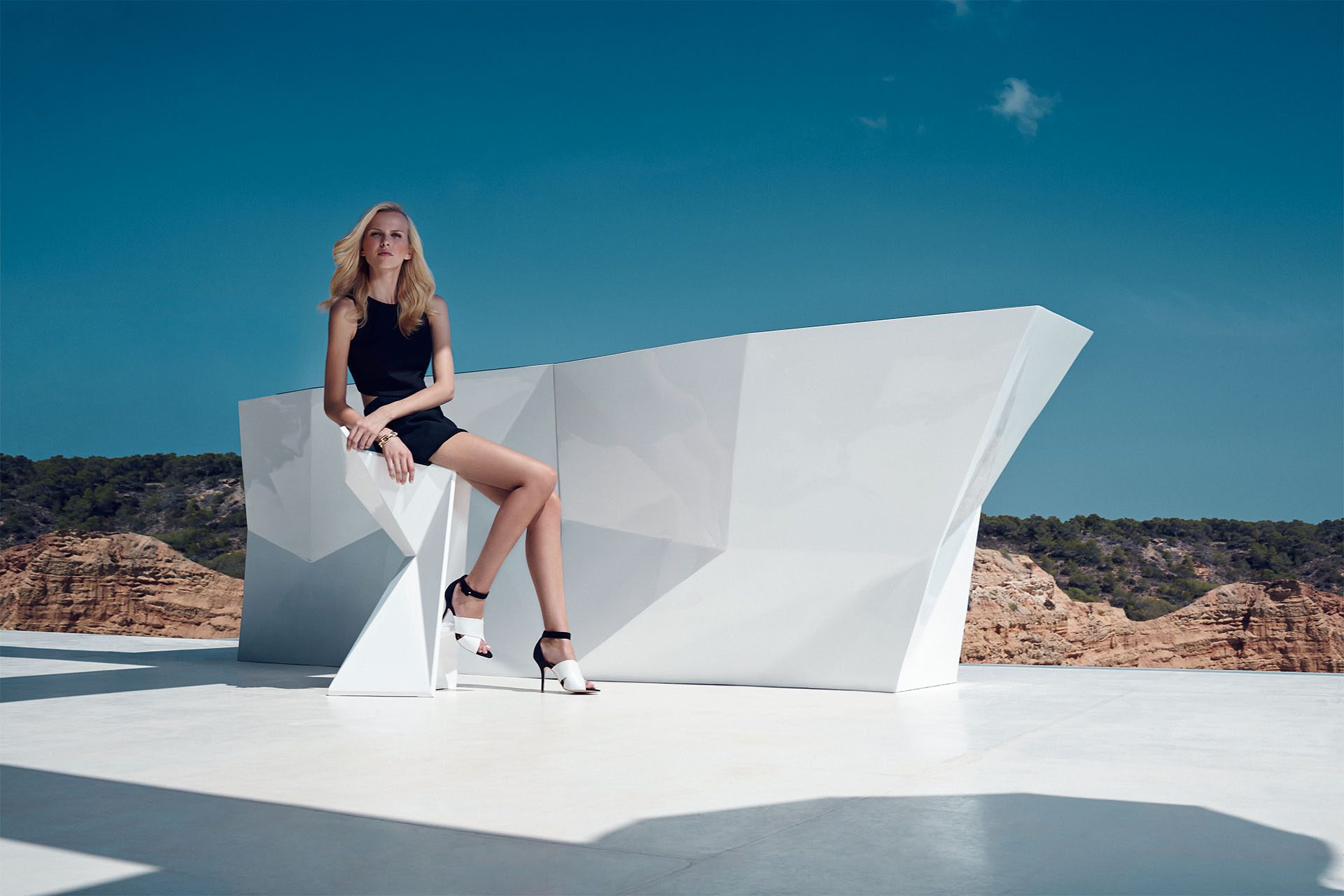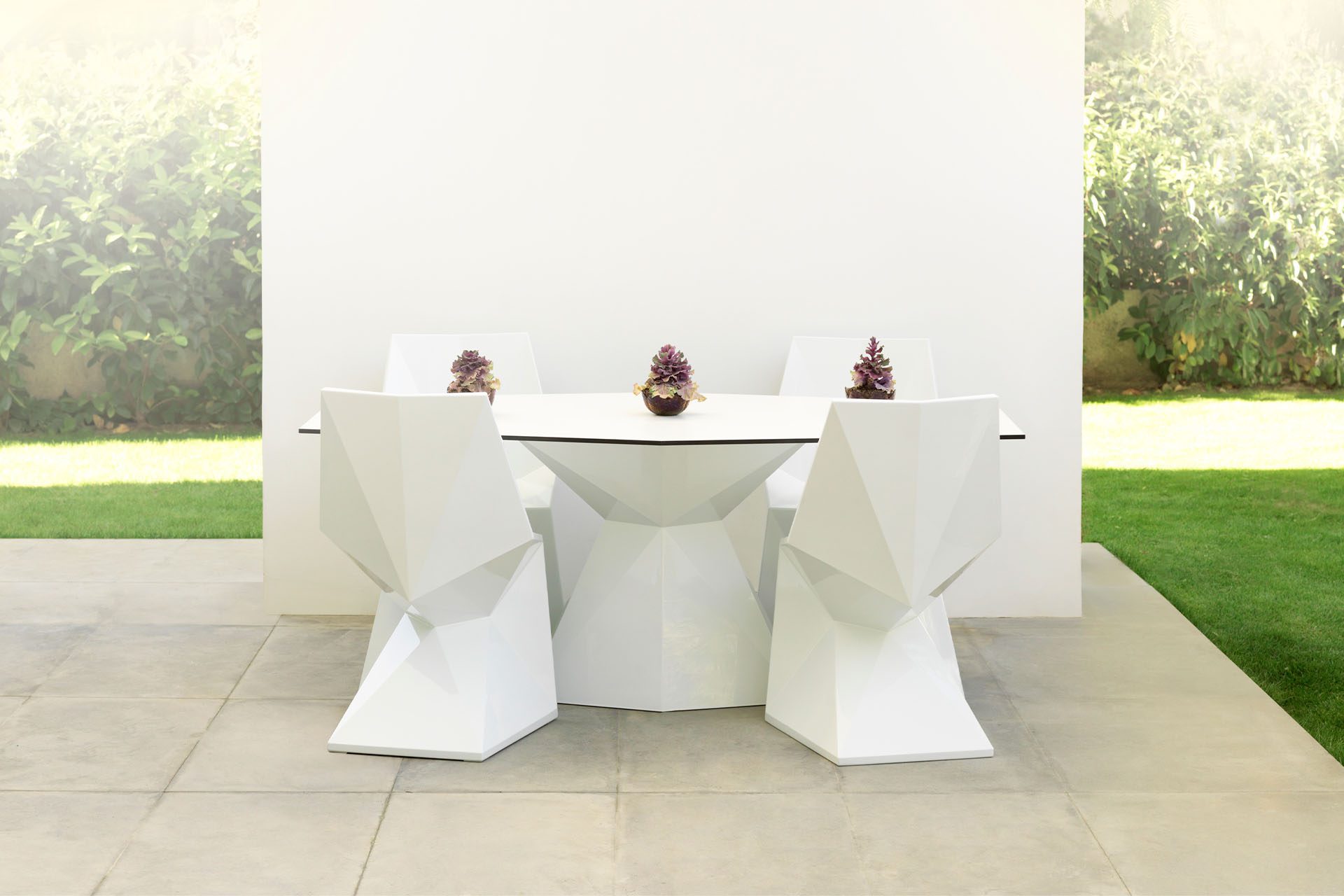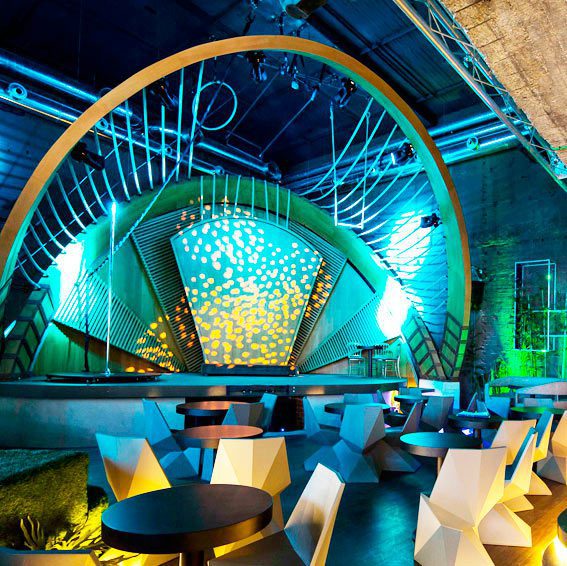 The Vertex furniture collection features a table, chairs, and a bar stool, all designed with triangular planes that intersect dynamically to form comfortable shapes suitable for various settings like dining areas, meeting rooms, banquet halls, lecture halls, and more. The collection gives the impression of being carved out of a single material block, leaving behind a structural yet stunningly beautiful aesthetic.
The VERTEX collection is designed to add a more sophisticated touch to our space by incorporating a conceptual architectural piece into the decor.
The designer furniture Vertex Collection materials
The pieces of this collection are produced through rotational molding, a technique known for its capacity to produce shapes with limitless possibilities. Moreover, the material used in this process is 100% recyclable.
Designer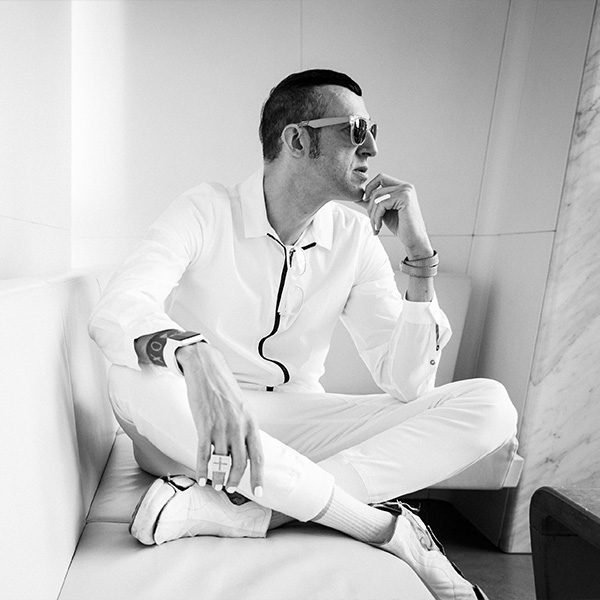 Karim Rashid
Karim Rashid is an industrial designer and interior architect. His designs include luxury goods, furniture, lighting, surface design, brand identity and packaging. Times magazine has described him as the "most famous industrial designer in all the Americas… In his spare time Karim's pluralism flirts with art, fashion, and music and is determined to creatively touch every aspec to four physical and virtual landscape." Karim Rashid is one of the most prolific designers of his generation. Over 3000 designs in production, over 300 awards and working inover 40 countries attest to Karim's legend of design.
View designer
Interested in this collection?
If you wish to receive more information about this collection, you can contact us through this form.