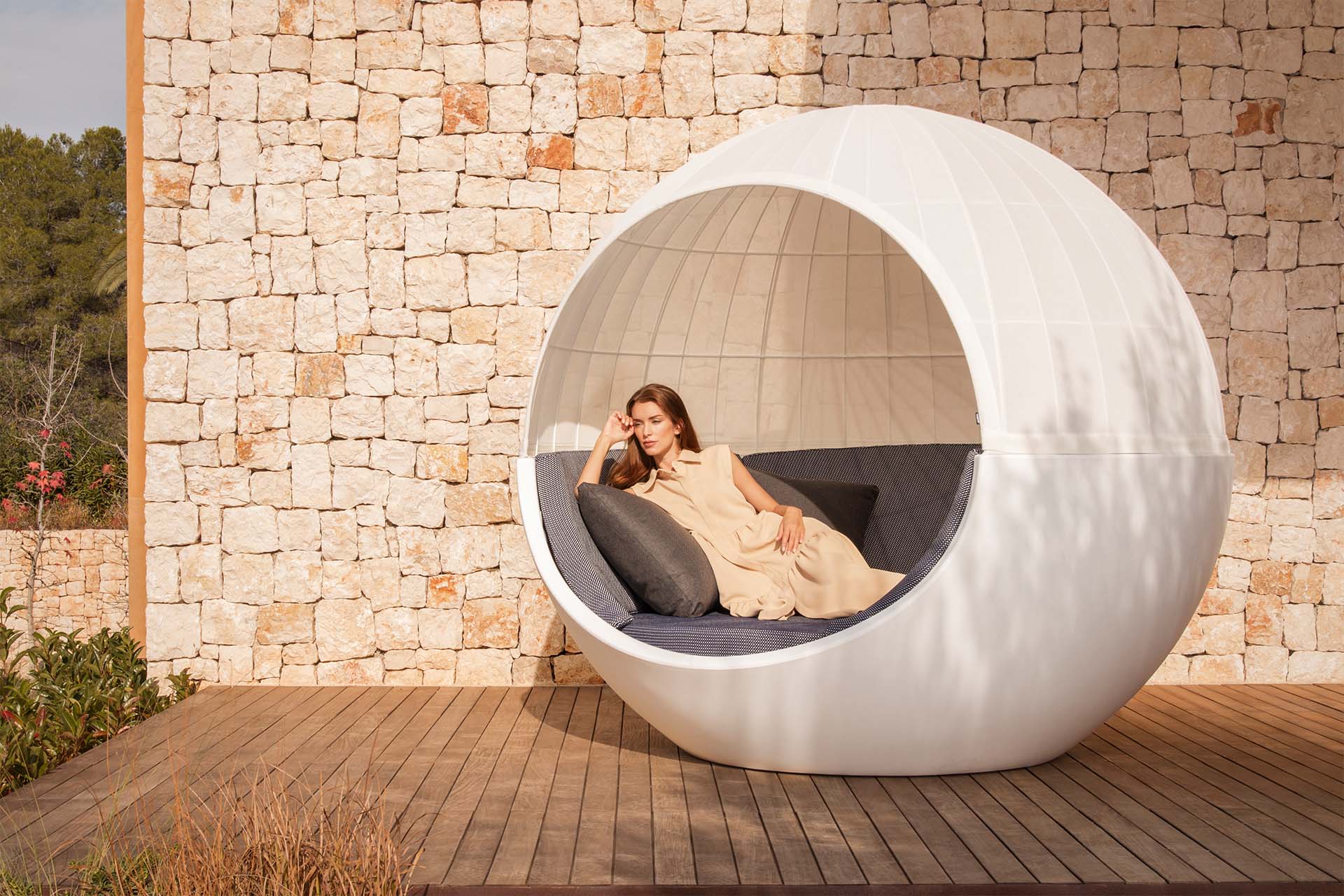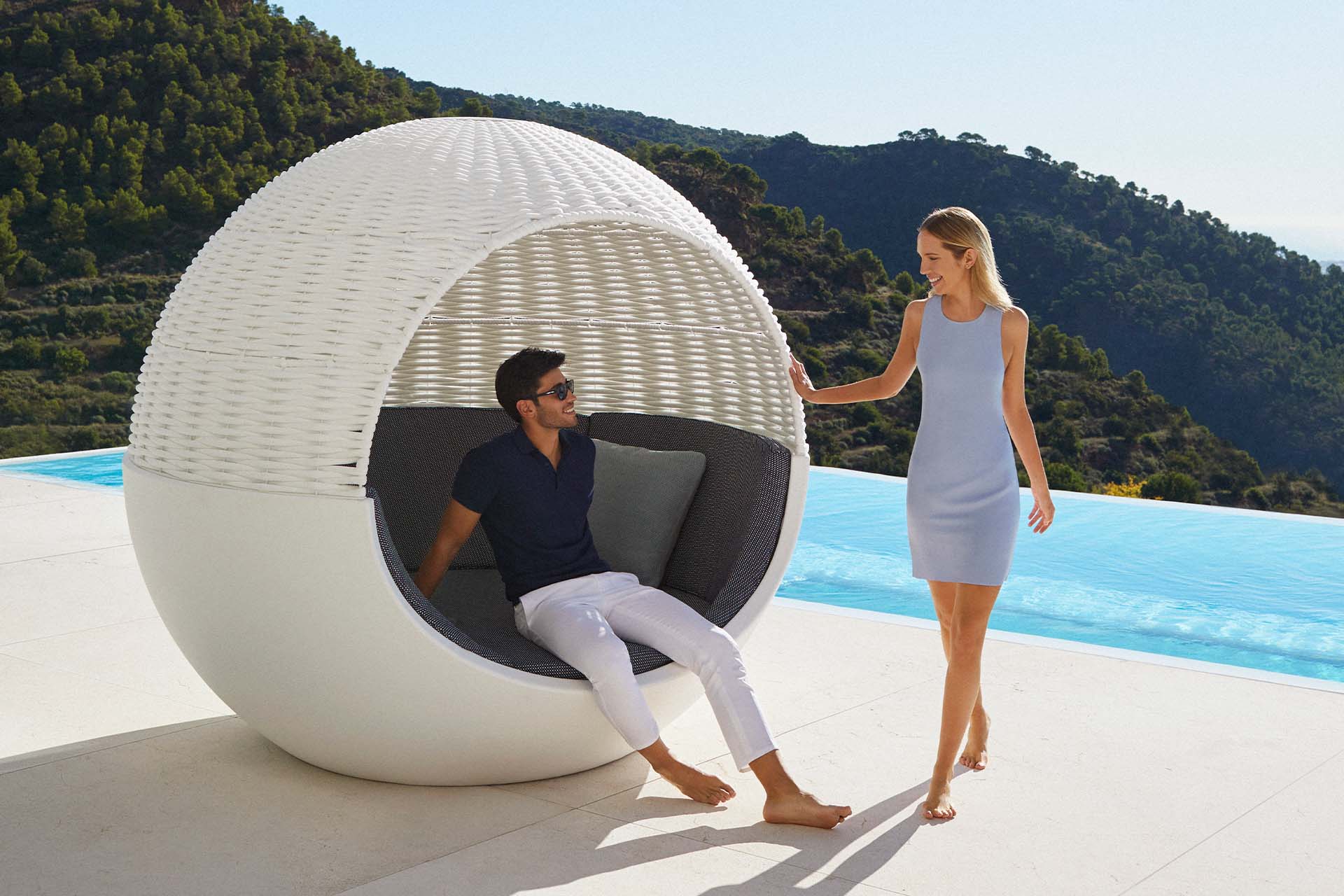 Moon Daybed Collection, designed by Ramón Esteve for Vondom. The main characteristic is its circular shape and the rotating system on which its base rests, which allows the piece to rotate on its own axis.
An exclusive daybed collection
Moon is comprised of two hemispheres, which work together to create its distinctive form. The base is crafted from rotational molded polyethylene, with an internal alloy that allows for LED backlighting.
The top of the Moon piece is woven from polypropylene cord, and we have recently added a new covering option: Sunvision fabrics. These fabrics are a combination of high tenacity polyester PVC-coated with solution-dyed acrylic, giving them a luxurious and tactile quality.
The innovative design of Moon enables it to filter the air and soften the light that emanates from within, creating a soothing atmosphere that is perfect for relaxation. This makes it an excellent choice for leisure spaces or chill-out areas.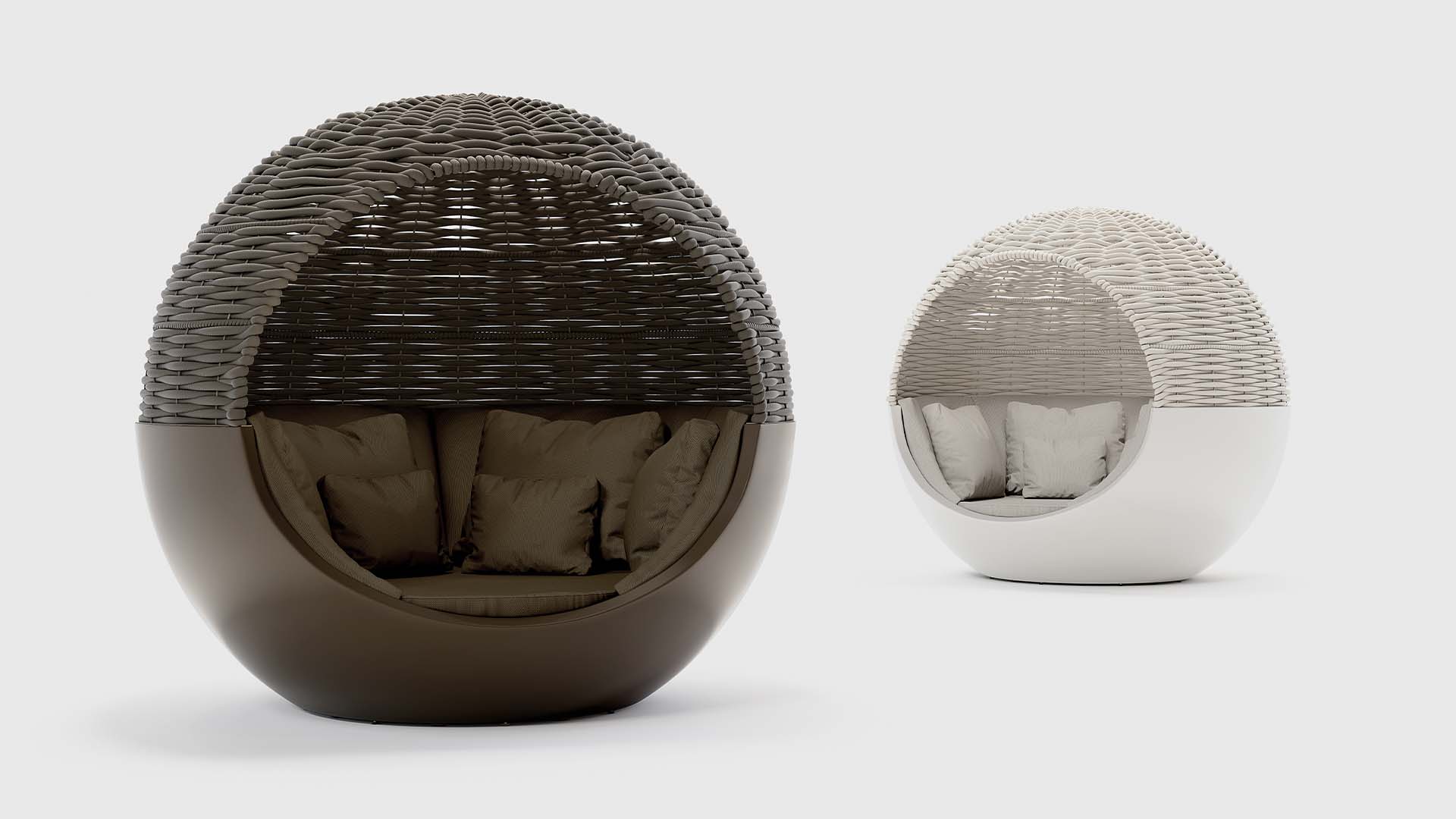 Designer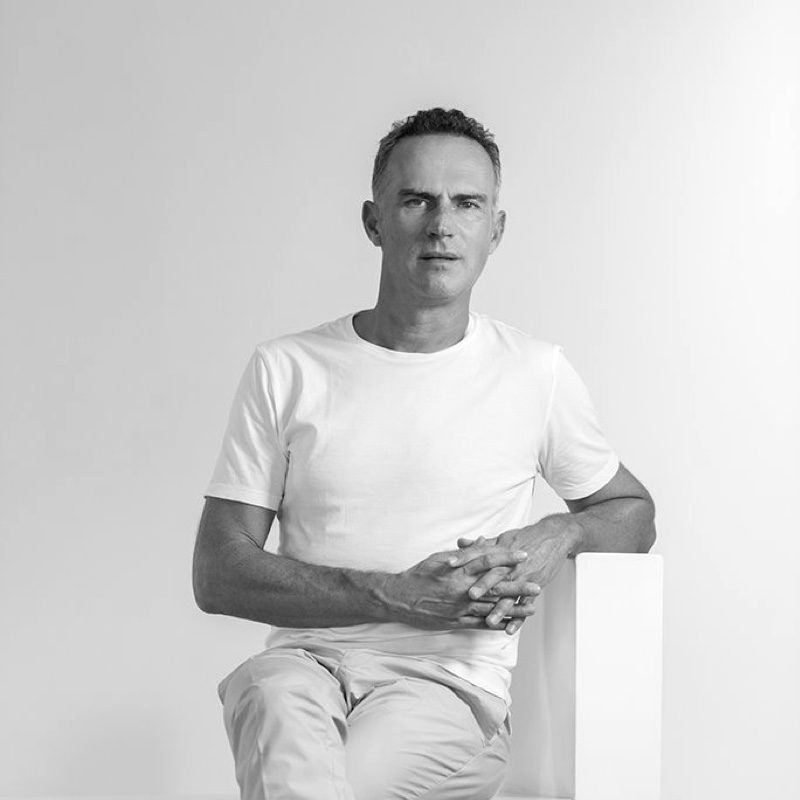 Ramón Esteve
Ramon Esteve graduated in Architecture from Escuela Técnica Superior de Arquitectura de Madrid (ETSAM) in 1990. He founded Ramon Esteve Estudio de Arquitectura in 1991, working on both architectural and interior design projects and also other fields such as industrial design and art direction at the national and international area. Harmony, serenity and essentiality are some of the constant features of Esteve ' s work and become symbols of his will to provide to the habitat more than just buildings. As a result, embracing atmospheres where to enjoy uni que experiences are created.
View designer
Interested in this collection?
If you wish to receive more information about this collection, you can contact us through this form.