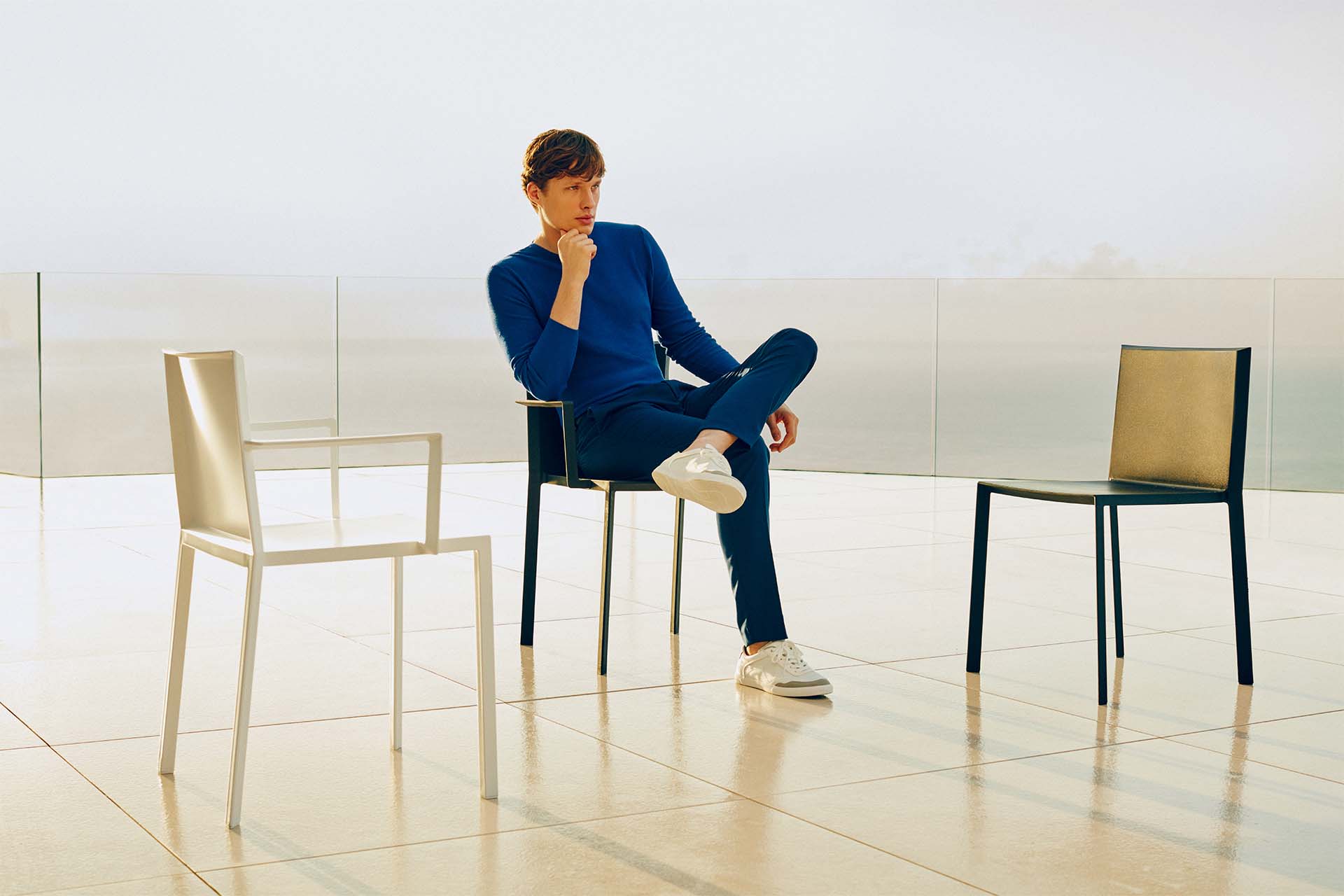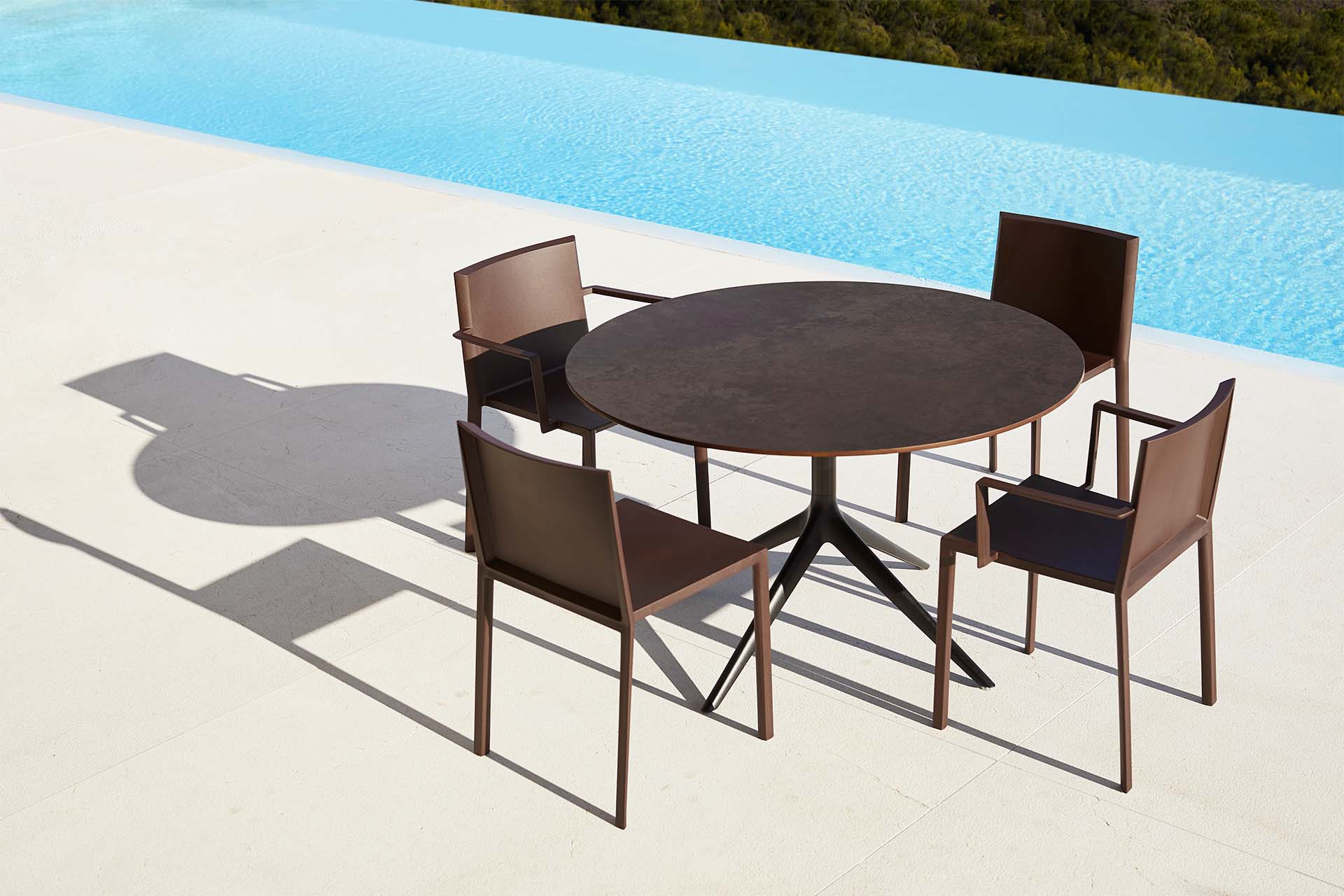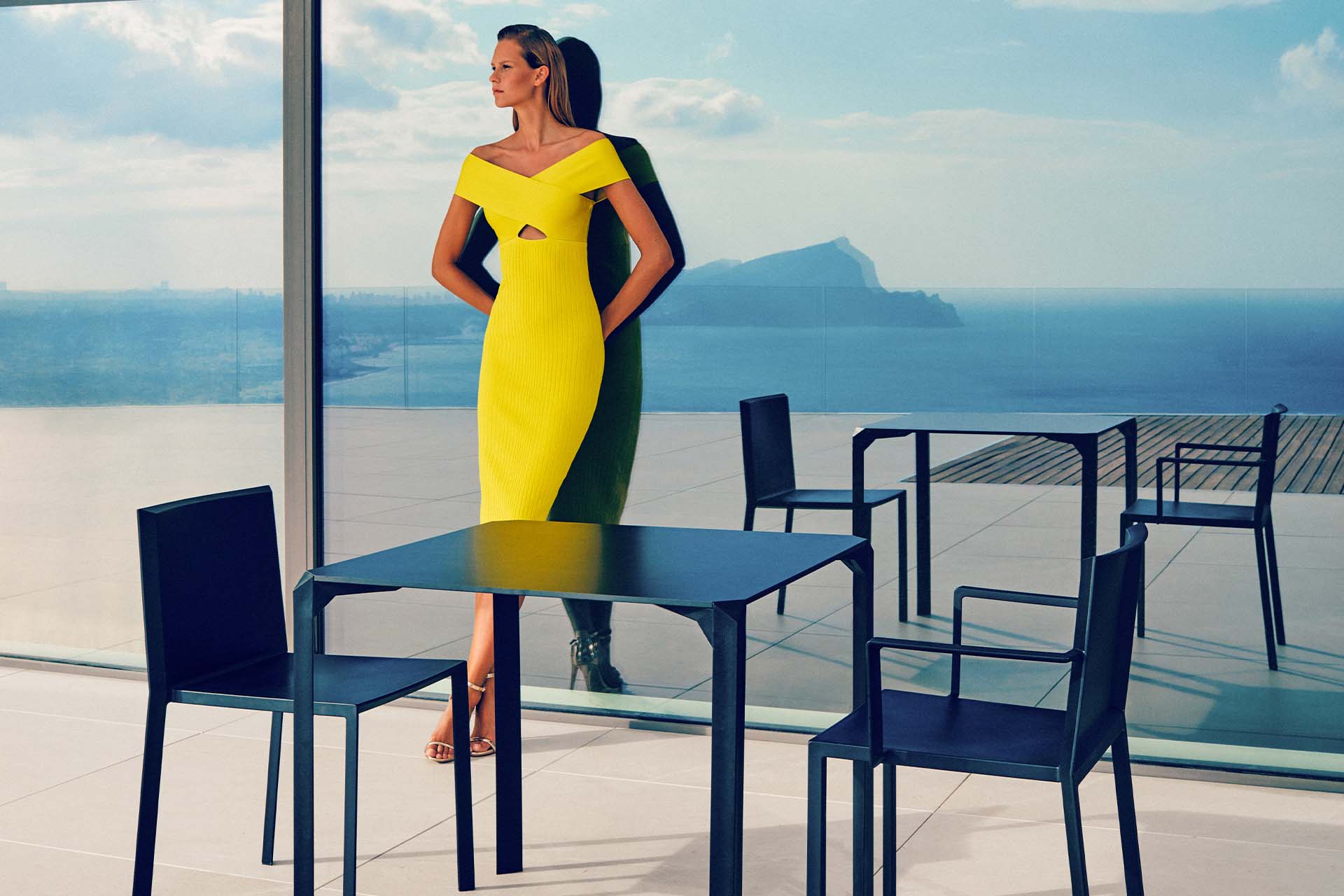 The Quartz modern chairs and tables collection, designed by Ramón Esteve for Vondom, possesses an distinctive appearance featuring perpendicular lines and triangular profiles. Due to the line of one of its vertices this collection appears extremely light.
The perfect contract collection: a modern chairs and tables set
Our collection's design draws inspiration from the Quartz Stone, incorporating its characteristic features like unparalleled durability and robustness, as well as the unique texture and shape of its finish.
This Vondom's Collection is composed by a chair, a chair with arms, a folding chair and a different versions of the table.
Our modern chairs and tables are characterized by their sleek and precise lines and a geometrical lightness that effortlessly integrates into any setting. The Quartz collection is particularly distinguished for its pursuit of neutrality and a timeless design.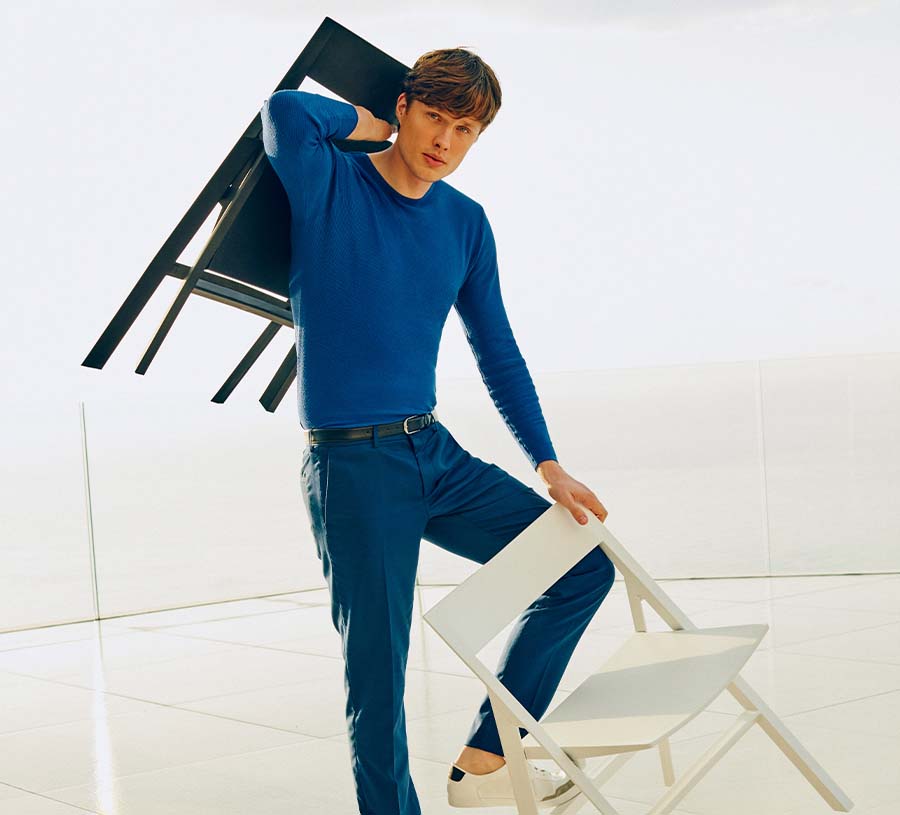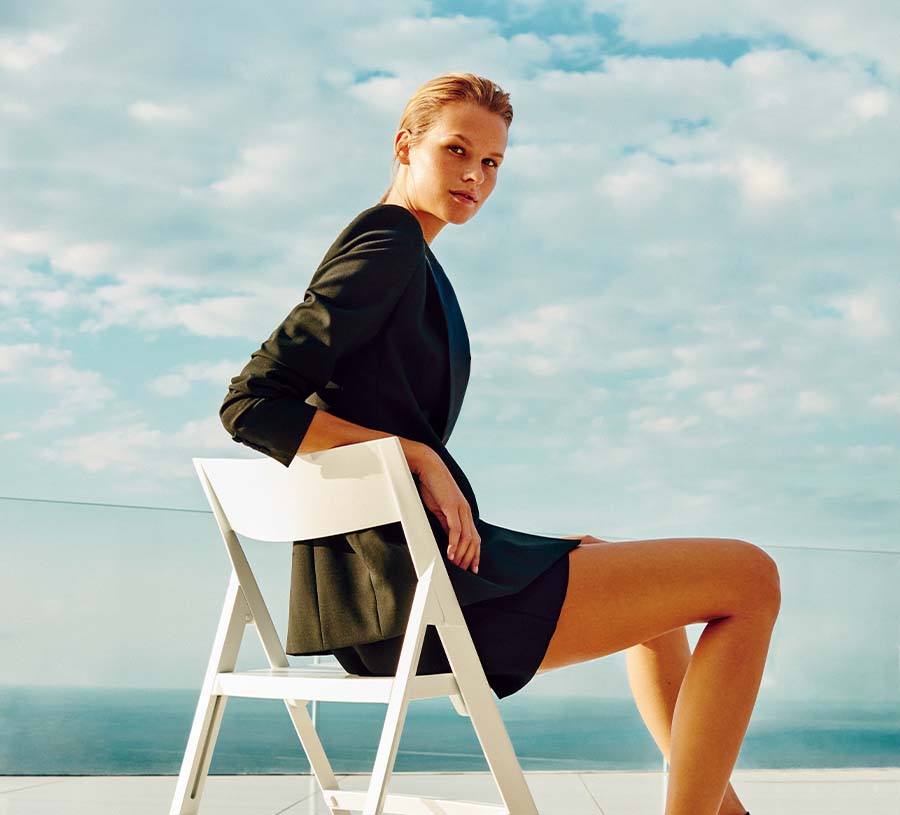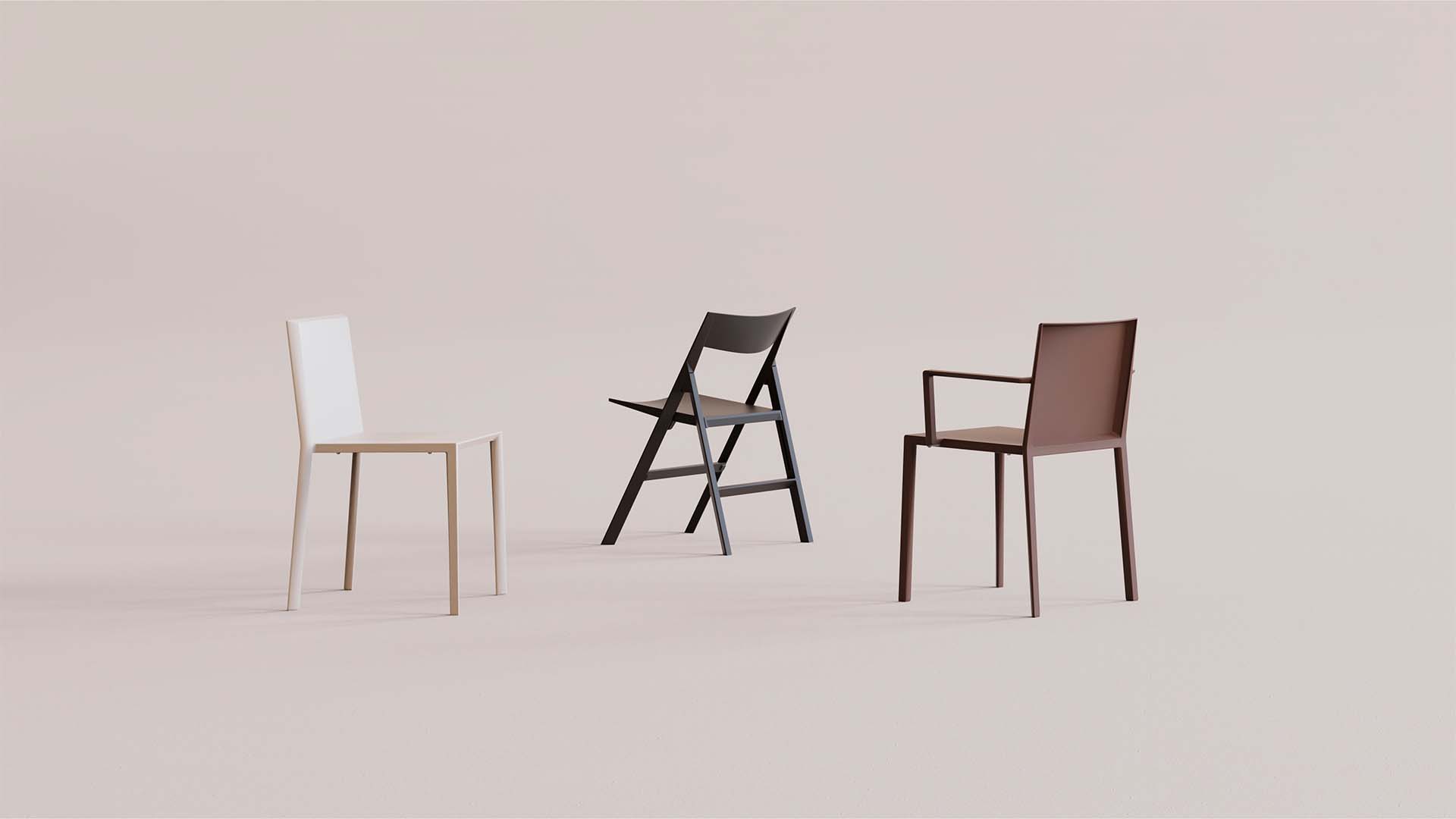 Designer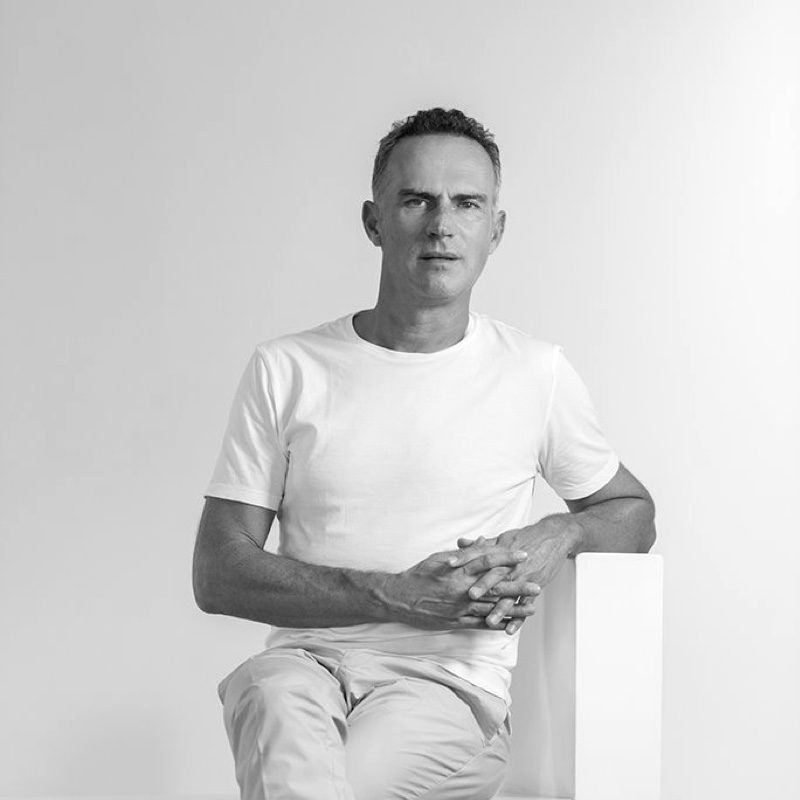 Ramón Esteve
Ramon Esteve graduated in Architecture from Escuela Técnica Superior de Arquitectura de Madrid (ETSAM) in 1990. He founded Ramon Esteve Estudio de Arquitectura in 1991, working on both architectural and interior design projects and also other fields such as industrial design and art direction at the national and international area. Harmony, serenity and essentiality are some of the constant features of Esteve ' s work and become symbols of his will to provide to the habitat more than just buildings. As a result, embracing atmospheres where to enjoy uni que experiences are created.
View designer
Interested in this collection?
If you wish to receive more information about this collection, you can contact us through this form.