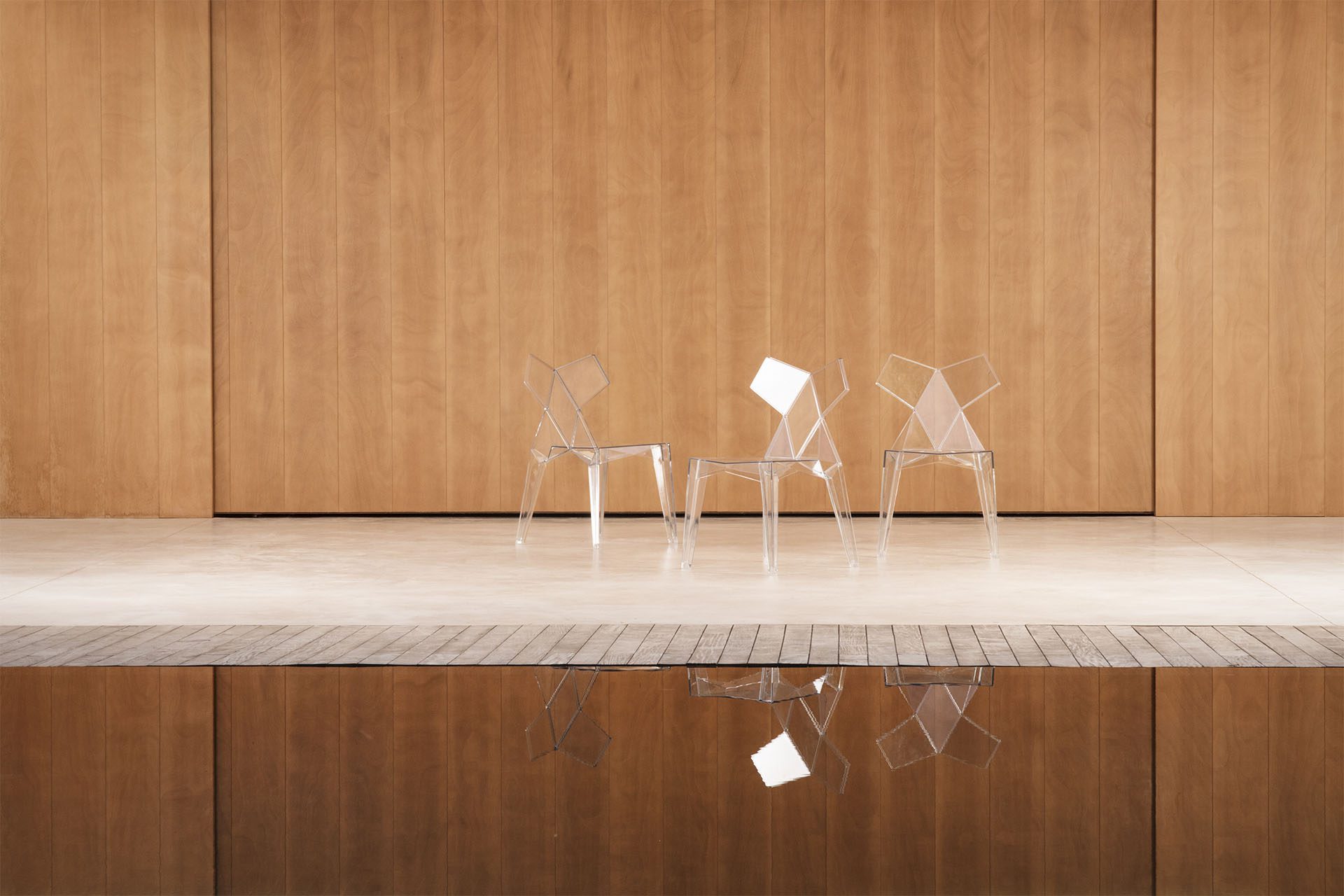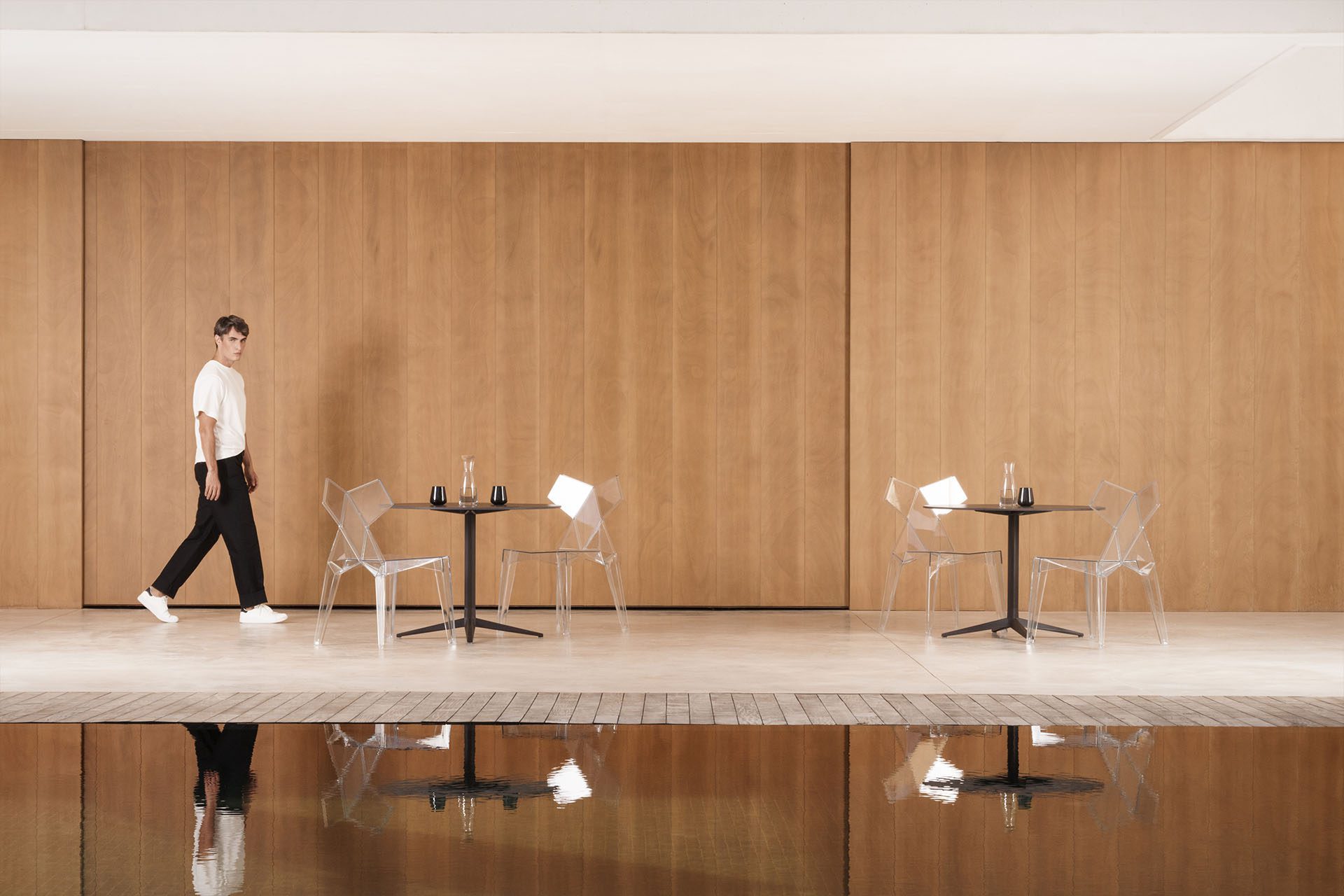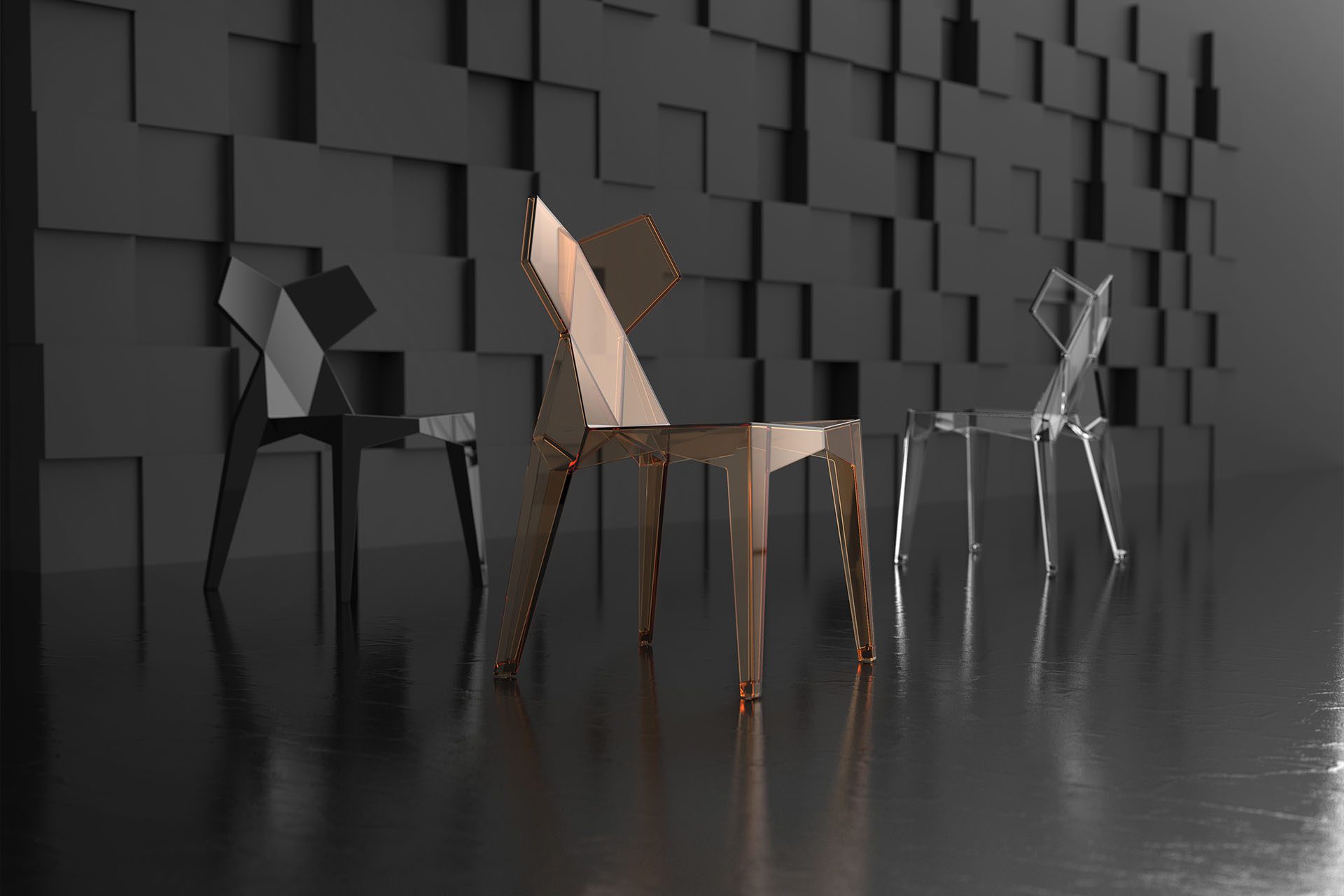 Vondom pays tribute to the culture of the Orient in the latest creation from Ramón Esteve: this designer modernist chair is inspired by the elegant forms of the kimono, blending futuristic and traditional design elements. The reference to the Japanese garment is intentional, as its fabrics are steeped in symbolism and history.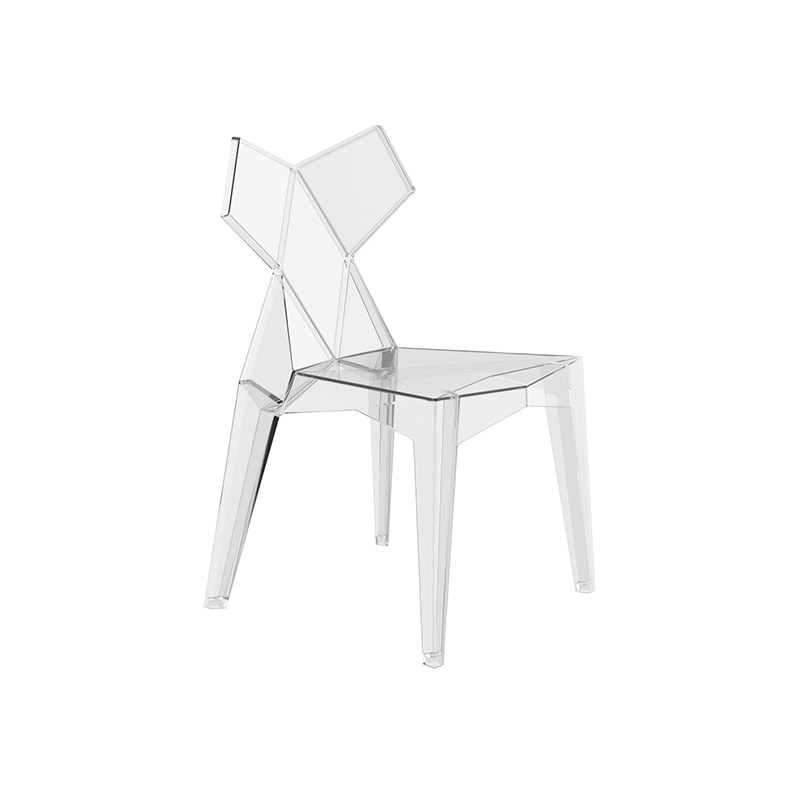 This designer chair is constructed using polycarbonate, a material that imbues it with faceted lines and plays of transparencies, giving it a distinctive appearance. The geometric and functional design generates a series of reflections and highlights, evocative of the brilliance and enchantment of a diamond.
A designer chair that adapts to any space
Thanks to its unique materiality, the Kimono piece effortlessly integrates into a wide range of contemporary and classic residential and contract spaces with elegance and sophistication.
Designer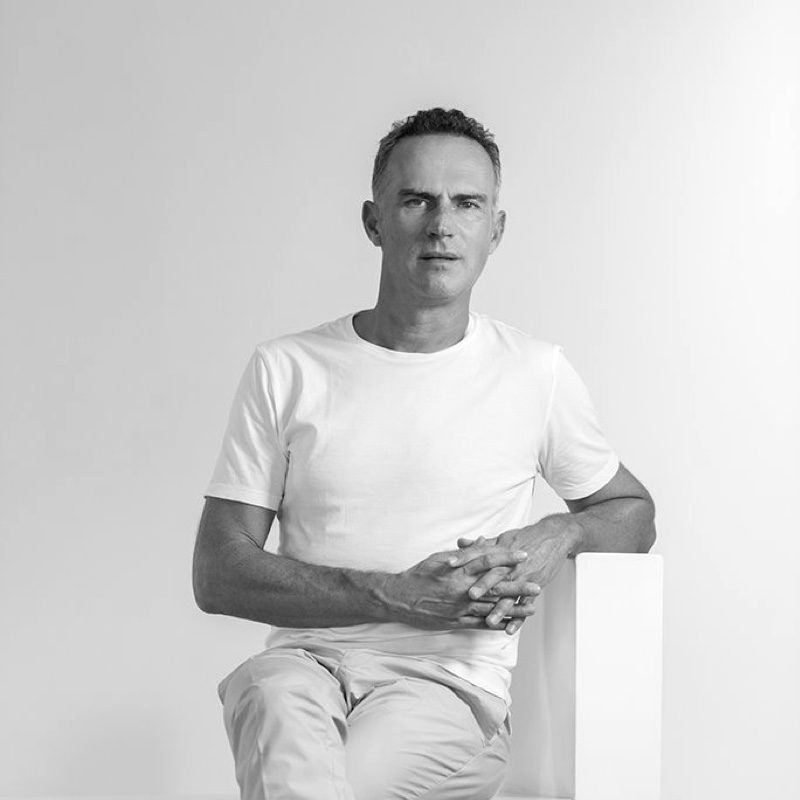 Ramón Esteve
Ramon Esteve graduated in Architecture from Escuela Técnica Superior de Arquitectura de Madrid (ETSAM) in 1990. He founded Ramon Esteve Estudio de Arquitectura in 1991, working on both architectural and interior design projects and also other fields such as industrial design and art direction at the national and international area. Harmony, serenity and essentiality are some of the constant features of Esteve ' s work and become symbols of his will to provide to the habitat more than just buildings. As a result, embracing atmospheres where to enjoy uni que experiences are created.
View designer
Interested in this collection?
If you wish to receive more information about this collection, you can contact us through this form.