Santorini in the Yunguilla Valley
Vondom outdoor designer furniture pieces decorate the open-air terraces of a holiday villa located in Cuenca, Ecuador.
Location

Cuenca, Ecuador

Type

Residential

Collections

Quartz, Stones
This holiday villa is located in the Yunguilla Valley, near Cuenca, Ecuador, which has a warm climate almost year-round. In this residential project by the architect Paul Vazquez (INAI Arquitectura), pieces from the Spanish furniture brand VONDOM have been selected for the outdoor decoration of this tropical villa. The colours selected for the designer furniture and accessories are intended to evoke the island of Santorini.
The villa's open-air spaces have been furnished with pieces from a number of designer collections by three different creators, but all of the furniture fits perfectly in the garden atmosphere.
The porch features chairs from the Quartz collection by Ramón Esteve, conveying the neutral feel and design they are known for.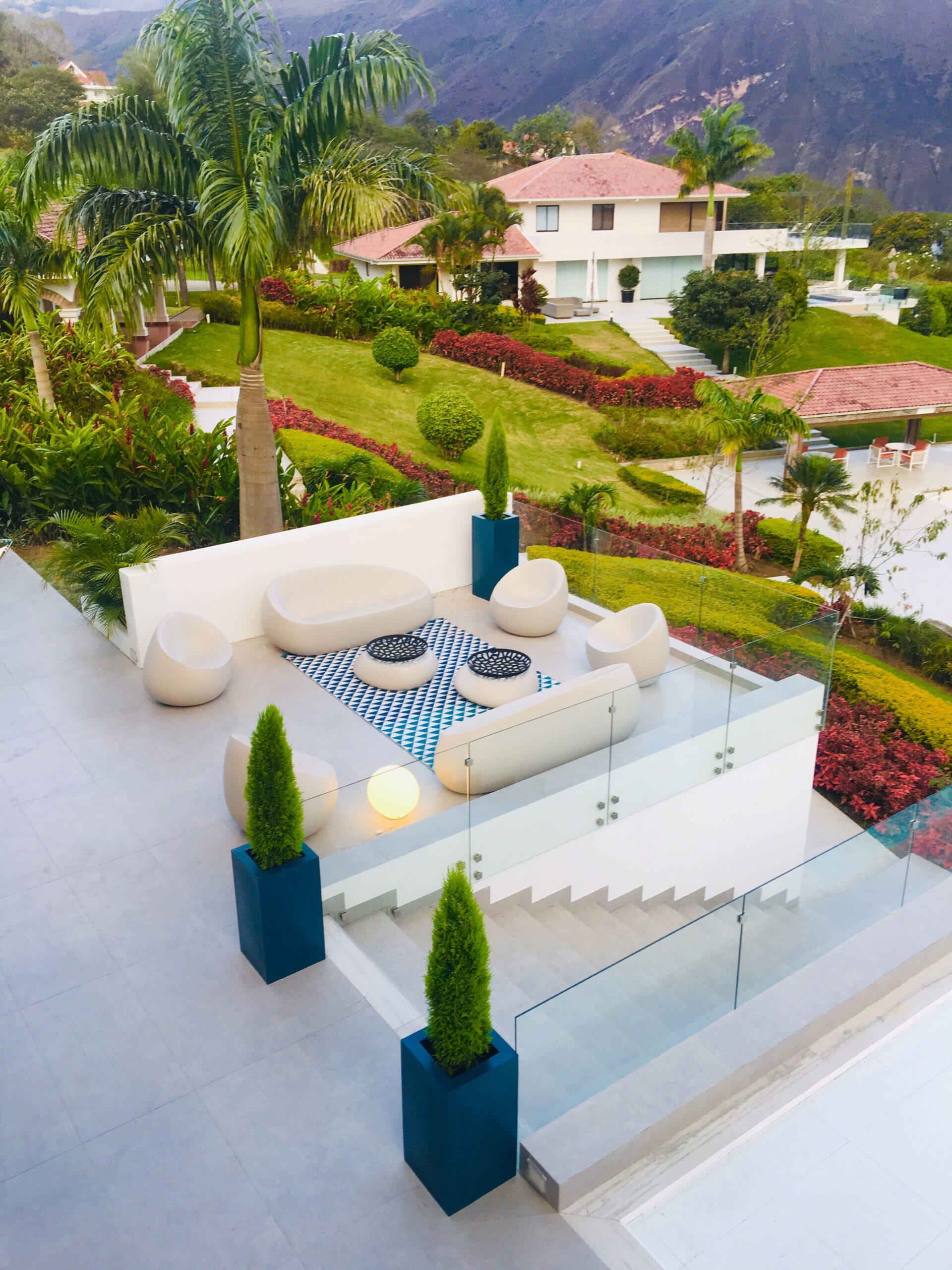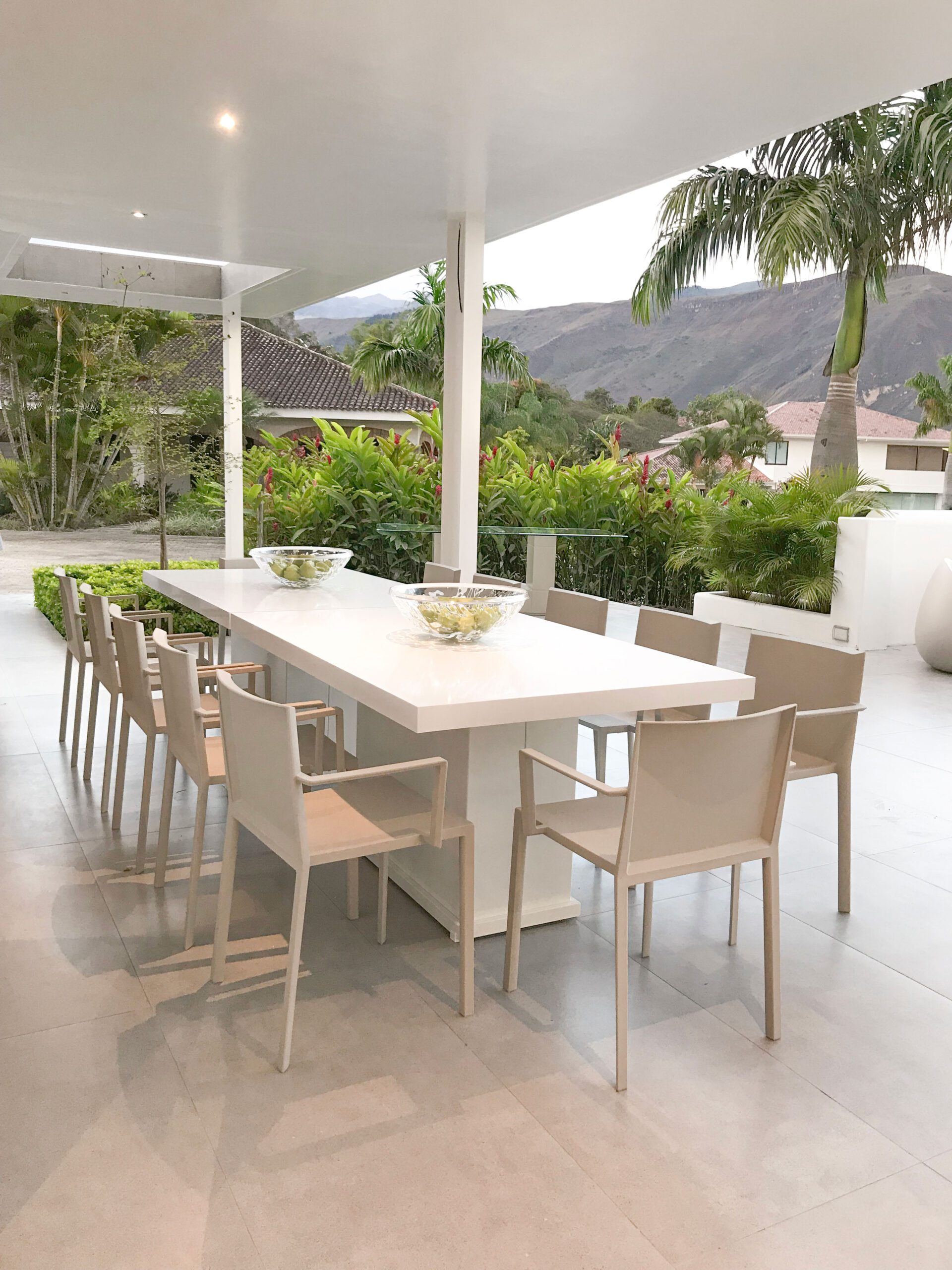 The outdoor area features the Stone collection by the designers Stefano Giovannoni and Elisa Gargan. The sofa, table and lounge chairs from this collection create synergy with the house's natural landscape and modern architecture.
In summary, this is a holiday villa where guests can enjoy the peaceful indoor atmosphere as well the outdoor terraces where VONDOM designer furniture invites them to comfortably take in the silence and tropical nature surrounding this architectural masterpiece.
Interested in this project?
If you wish to receive more information about this project, you can contact us through this form.