We have a NEW showroom in Toronto, Canada of more than 4,000 square feet. Immerse yourself in a modern space adorned exclusively with Vondom's iconic pieces.
The VONDOM, located in Toronto, Canada is a timeless space in which Vondom design outdoor furniture has been arranged.
Discover a vast selection of premium outdoor furniture that will transform your outdoor spaces into havens of comfort and style. With an array of high-quality options, you can create outdoor areas that rival the comfort and style of your outdoor living spaces. Elevate your outdoor experience and enjoy the best of both worlds with our exceptional outdoor furniture collection.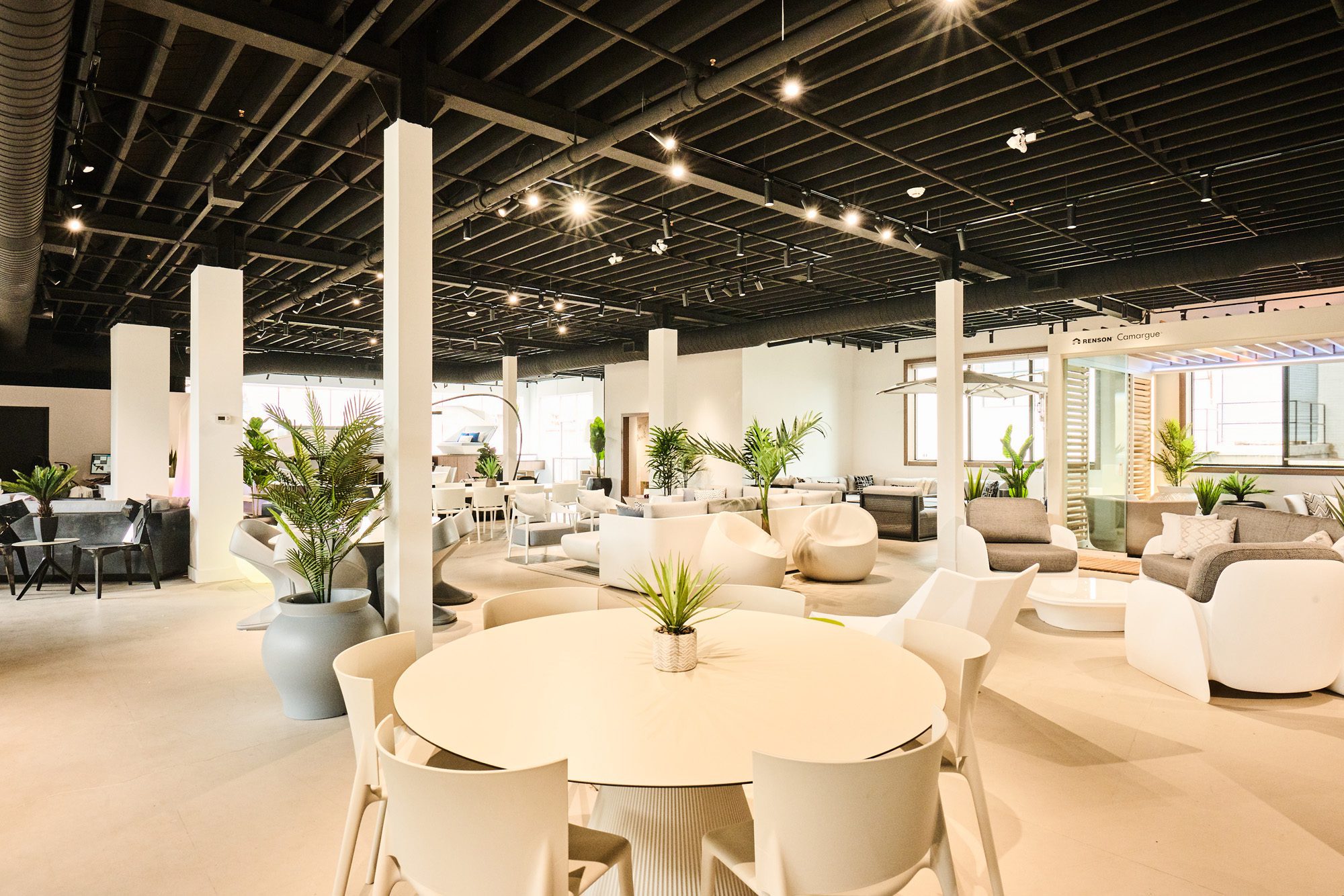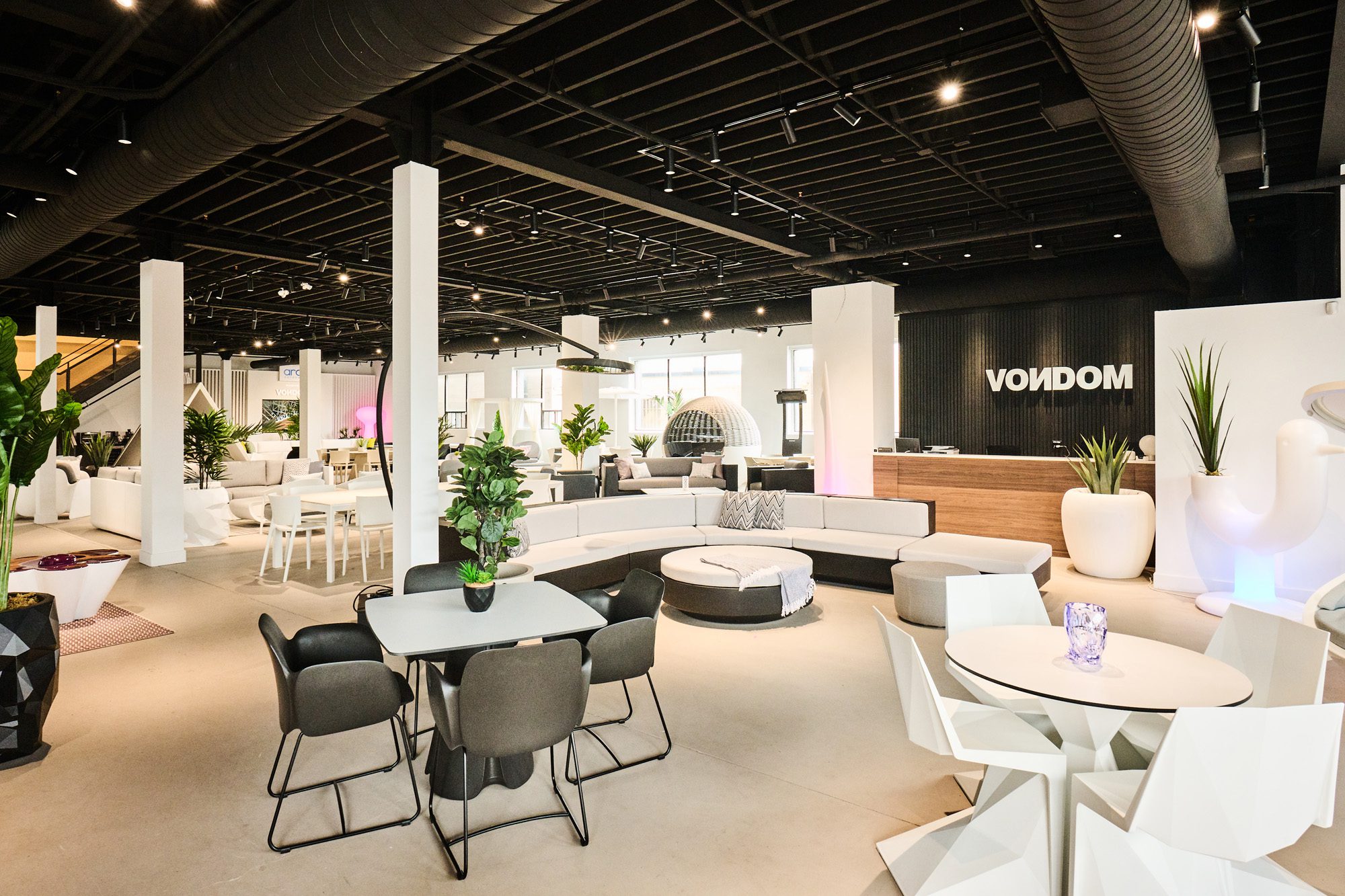 This showroom features a wide range of collections from international designers such as Ramón Esteve, Teresa Sapey, Eero Aarnio, Stefano Giovanoni, and more. Each piece of outdoor furniture has been carefully designed to combine functionality with aesthetics.
The interior design is designed to highlight the uniqueness of Vondom design outdoor furniture. The style is modern and minimalist, combined with a simple decoration that allows the furniture to be the real protagonist. In addition, the space is completely open-plan, allowing for easy viewing of all the collections.
Enhance your terrace with the perfect outdoor furniture, and our new showroom is your ultimate destination. Explore our extensive range of outdoor furniture manufactured by the esteemed Spanish firm, Vondom. From elegant dining sets to sophisticated armchairs, modular sofas, and sun loungers, we have everything you need to relax and bask in the sun.
Complete your outdoor oasis with our accessories, including new outdoor rugs made from recycled plastics, lamps, and planters. Create a cozy atmosphere in any outdoor space with these stylish additions.
Visit us today and discover the perfect outdoor furniture and accessories for your home.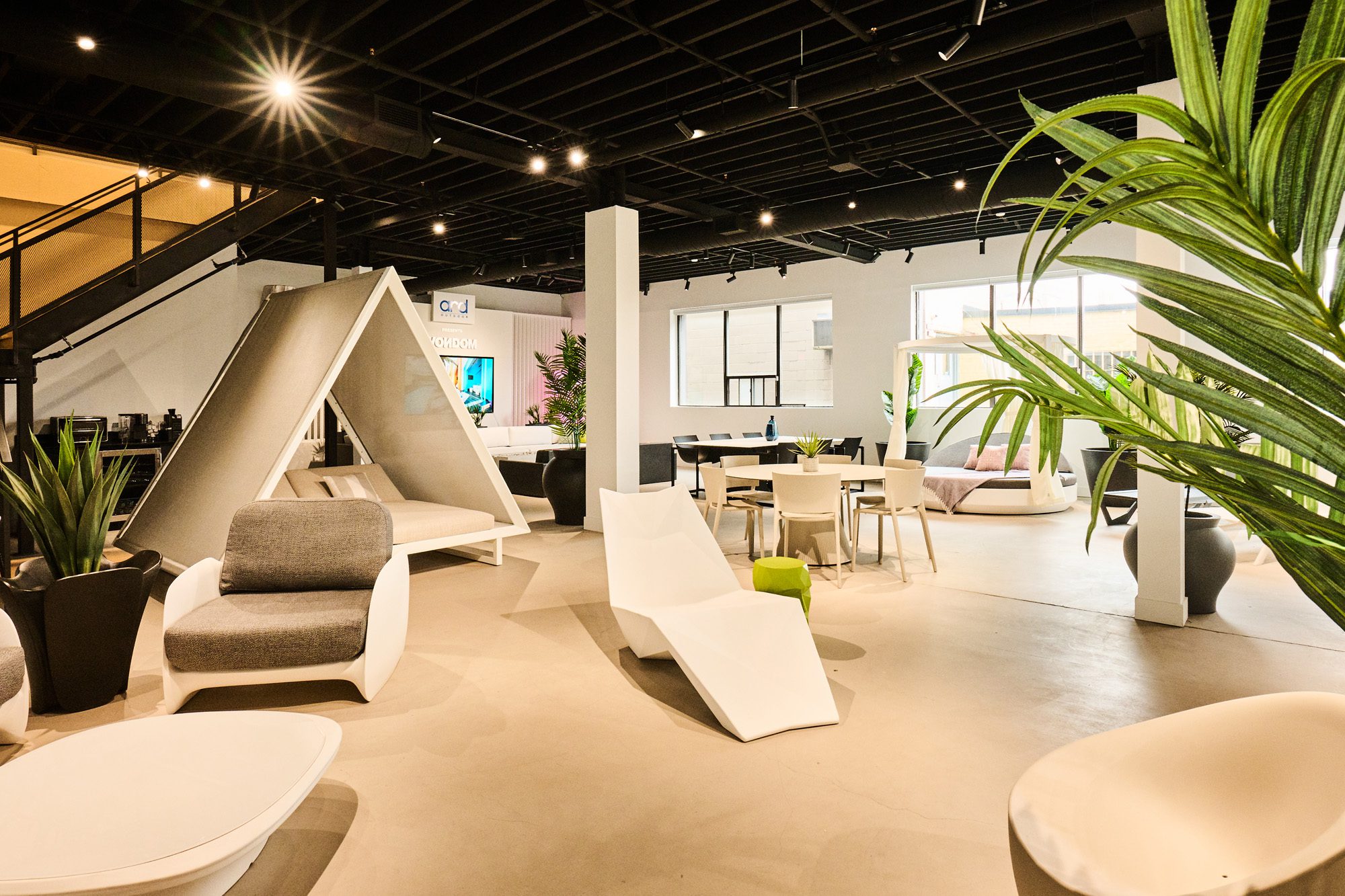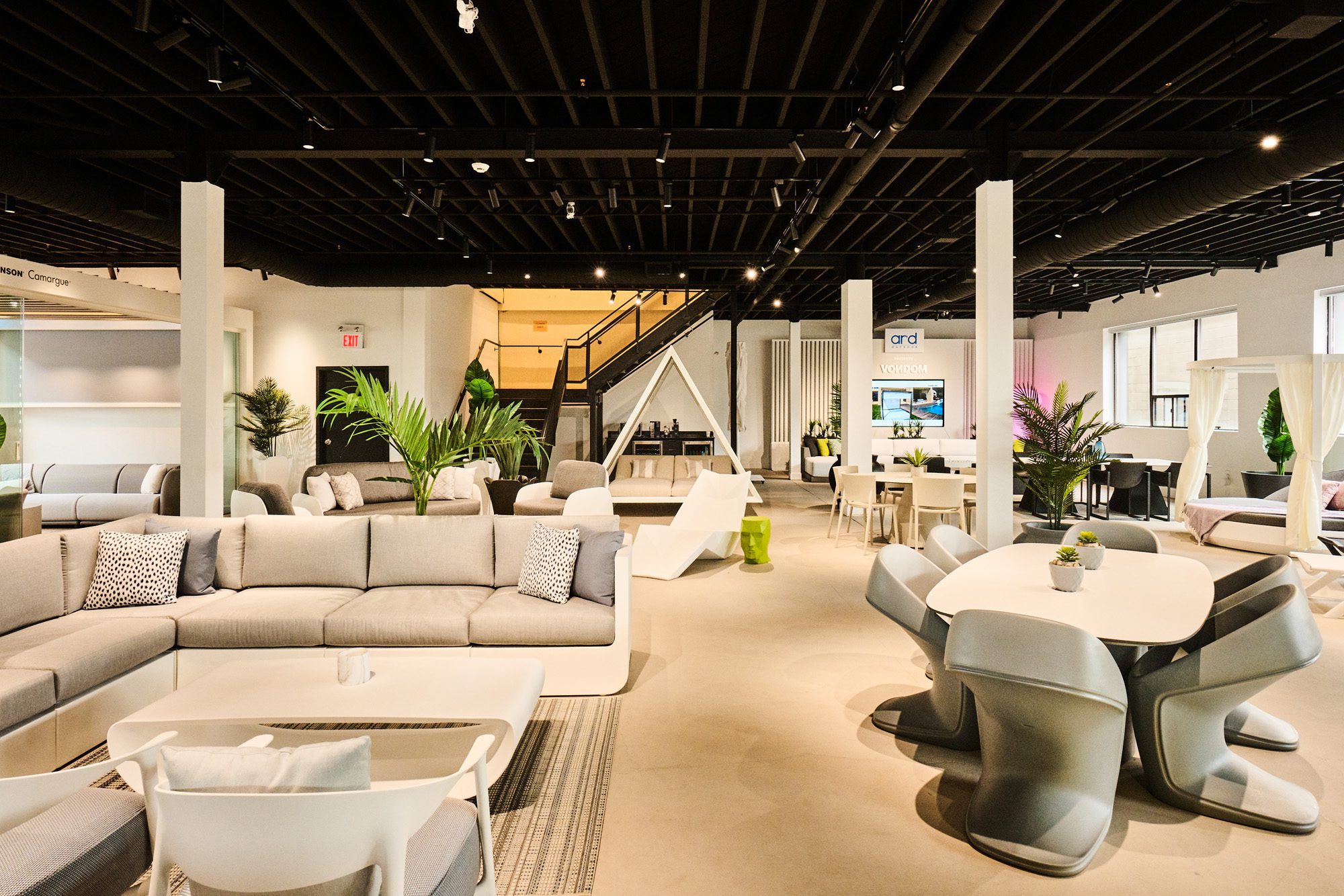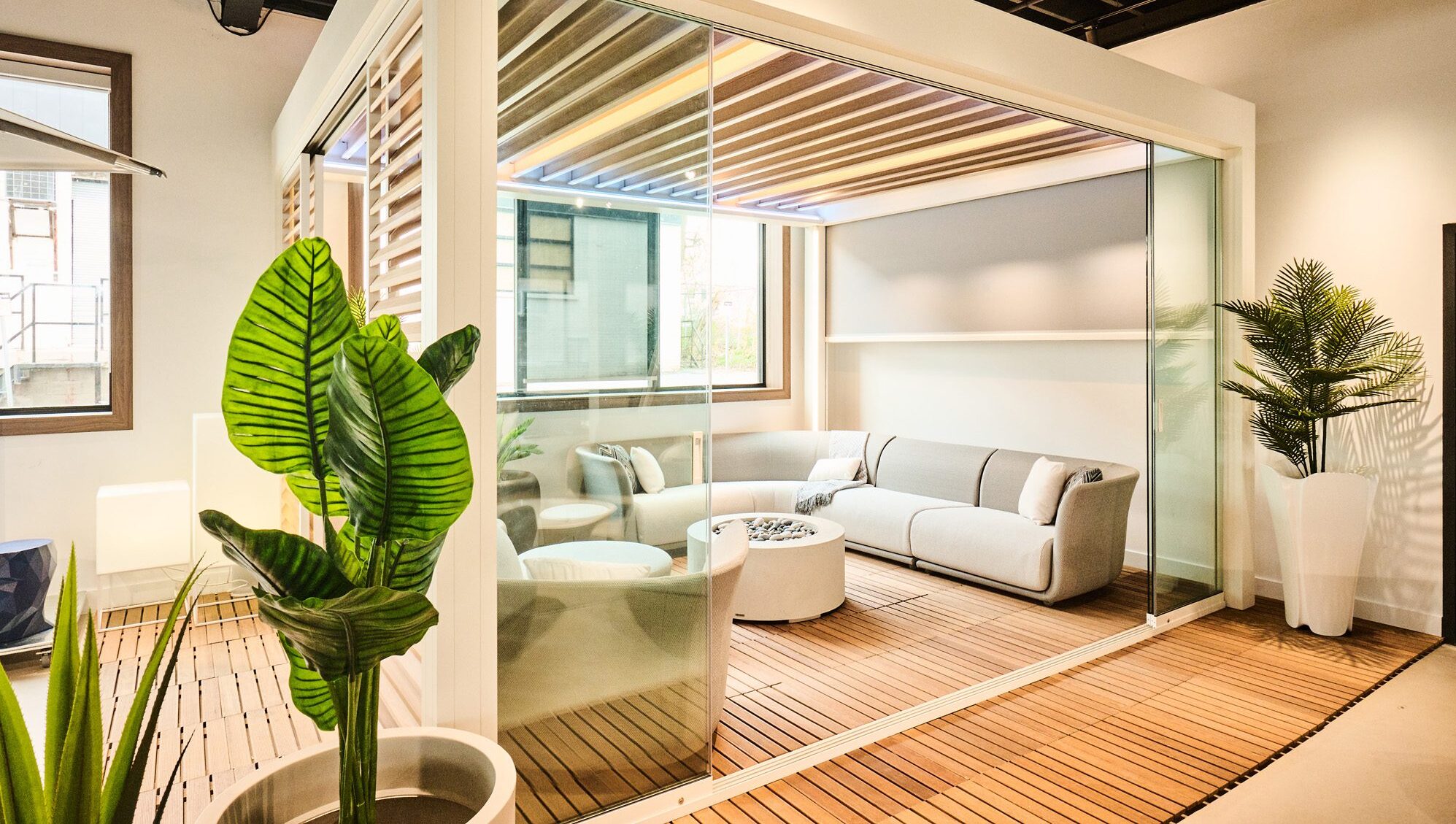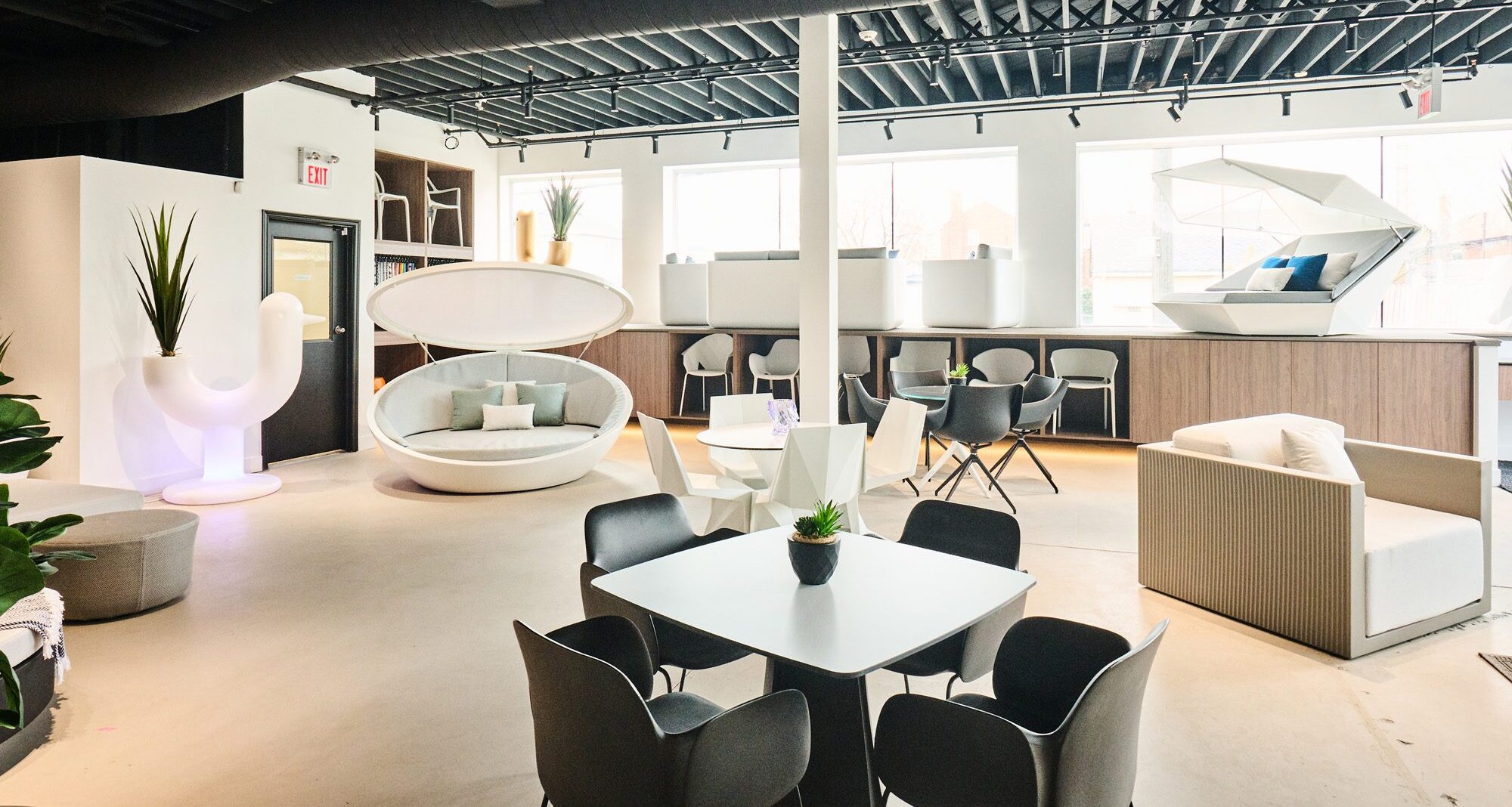 Experience the finest in designer furniture made from a variety of premium materials at our new Vondom showroom in Toronto, Canada. Our outdoor furniture collection now encompasses plastic fibers, aluminum, wood, and more.
Each material brings its unique characteristics and advantages, ensuring durability, resistance, and excellent quality in our furniture pieces. Discover the perfect combination of style and functionality at our showroom, where Vondom's exceptional designer furniture awaits.