Description
Modular type sofa, made from flexible polyurethane foam. Completely upholstered, with fabrics that are designed exclusively for outdoor use, but that still maintain the warmth and comfort of a fabric for indoor use. These fabrics are available in a wide range of colours, which offer the possibility of creating completely unique ,particular and comfortable spaces. This collection is suitable in and outdoors.
Weight: 29.8 Kg
FINISHES
FABRIC
GLAD
Ref. 54224T
Soft and cozy fabric suitable for indoor and outdoor use.Soft and cozy fabric suitable for indoor and outdoor use.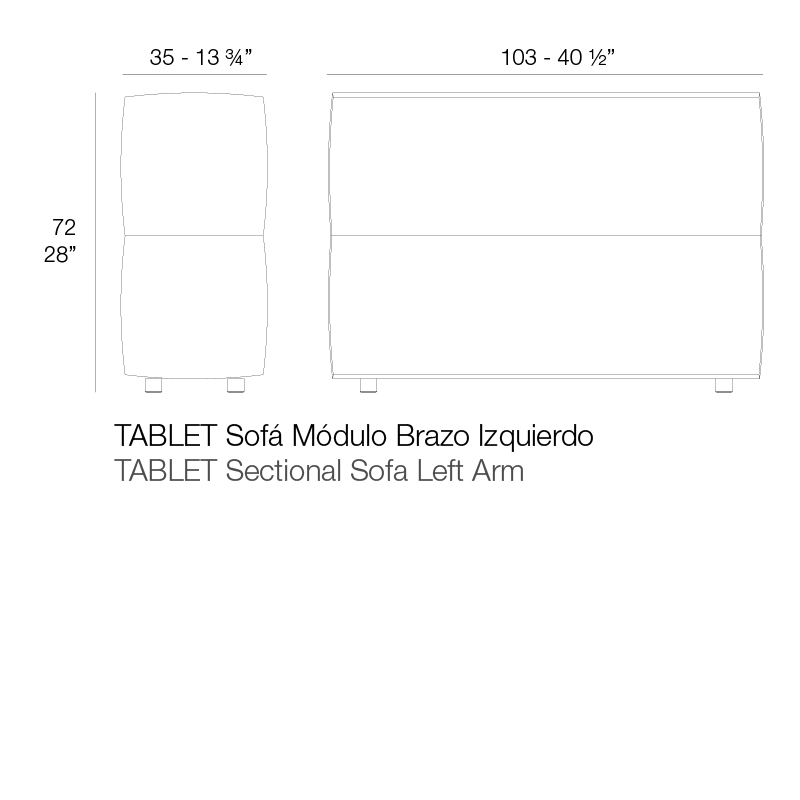 ramon esteve
Ramon Esteve graduated in Architecture from Escuela Técnica Superior de Arquitectura de Madrid (ETSAM) in 1990. He founded Ramon Esteve Estudio de Arquitectura in 1991, working on both architectural and interior design projects and also other fields such as industrial design and art direction at the national and international area. Harmony, serenity and essentiality are some of the constant features of Esteve ' s work and become symbols of his will to provide to the habitat more than just buildings. As a result, embracing atmospheres where to enjoy uni que experiences are created.