The house of Aburrá Valley
The terrace furniture manufactured by Vondom dresses the terrace of this extraordinary house located in one of the smallest municipalities in Colombia.
Location

Sabaneta, Antioquía | Colombia

Type

Residential

Collections

Africa, Blow, Mari-sol, Surf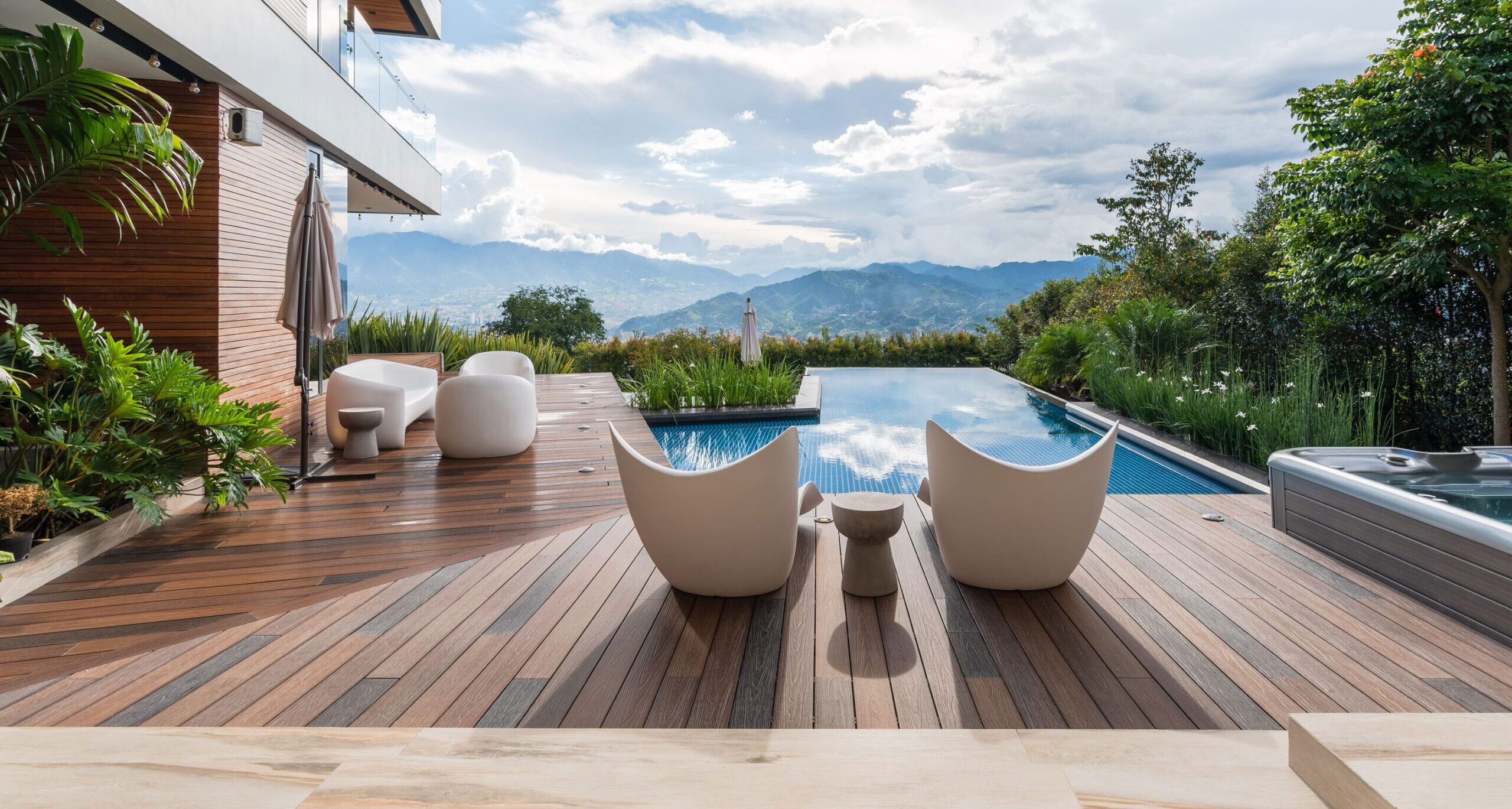 This extraordinary house is located right in the middle of a beautiful natural setting and therefore has a large outdoor area where the Vondom terrace furniture is.
Vondom terrace furniture creates a modern and sophisticated vibe.
The house has two floors with Vondom outdoor furniture on both of them. On the upper floor, the porch of the master bedroom has been decorated with an Africa armchair and Mari-sol table, designed by Eugeni Quitllet.
The minimalist design of this terrace furniture adds a touch of sophistication to this outdoor area, where the owners and guests alike can take in a breathtaking panoramic view while sipping a cup of coffee, or as the Colombians say, an extraordinary "tinto". It is a short cup of strong coffee.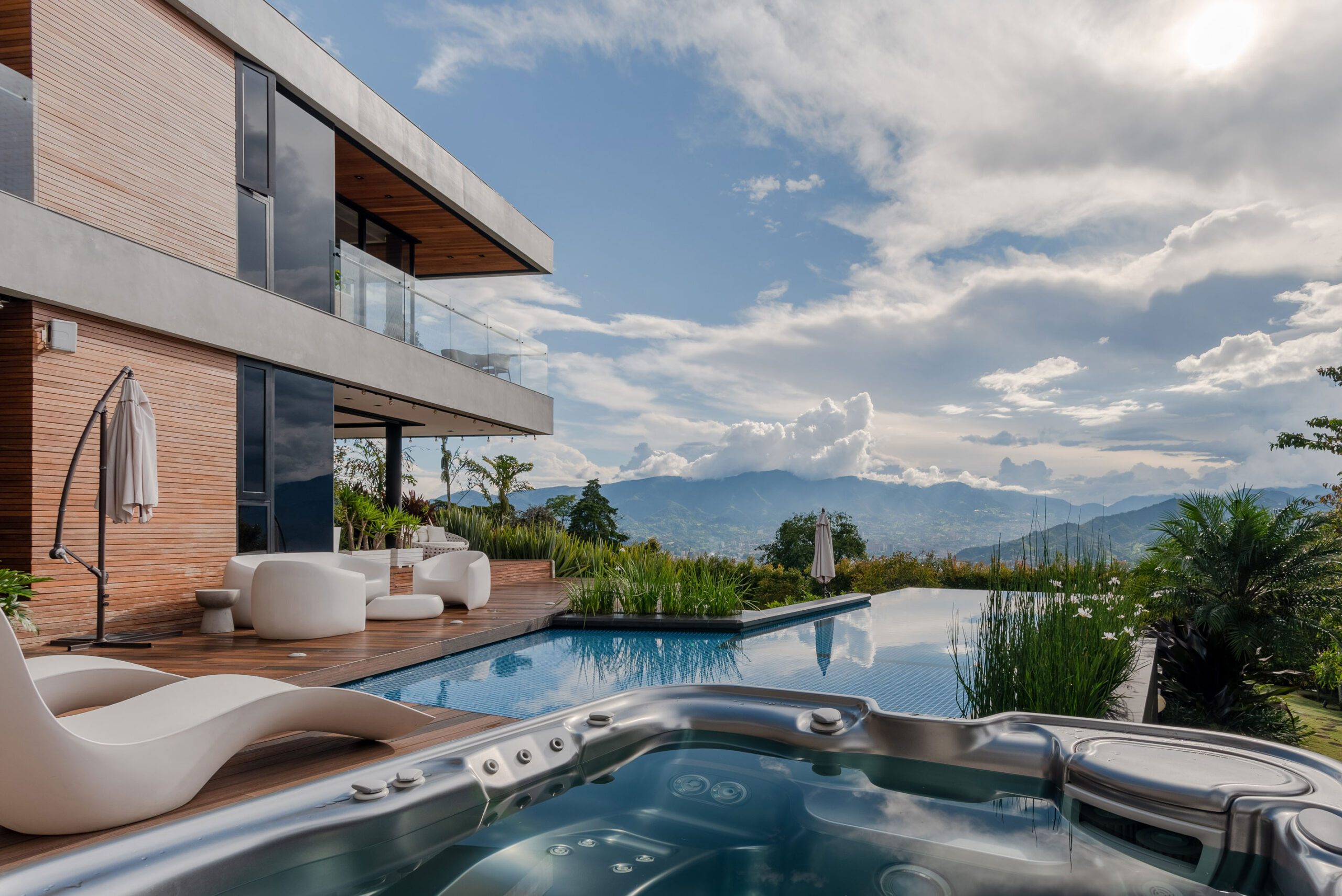 On the main floor of the house, the porch extends to the outside, where a large garden is integrated into the incredible landscape with lush vegetation. Here in the midst of this coffee-growing paradise, Vondom terrace furniture makes its presence felt, providing the home with different areas for relaxation and comfort.
The outdoor furniture from the Blow collection has been arranged around the pool area, so that the homeowners have an area to sit comfortably while basking in the green flora that the Aburrá Valley has to offer.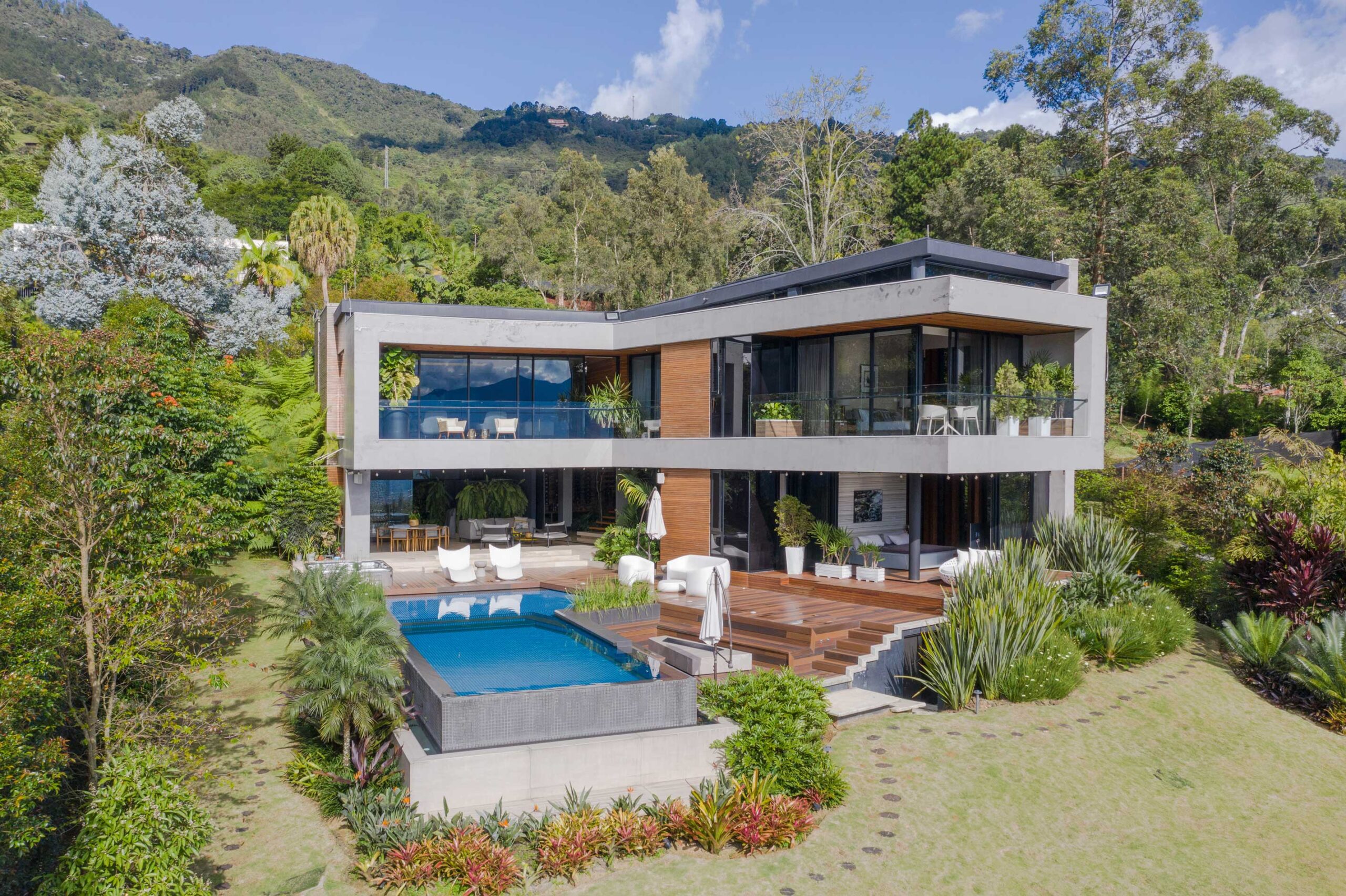 Surf sun loungers, designed by Karim Rashid, have been placed on the large outdoor terrace of the house to fulfil three very pleasant functions: sunbathing, relaxing and taking in the beautiful views of one of Colombia's coffee-growing areas.
To sum up, the Vondom terrace furniture chosen for this one-of-a-kind house, located in one of the smallest municipalities in Colombia, has created the perfect space to take in the breathtaking views as if it were an incredible viewpoint.
Interested in this project?
If you wish to receive more information about this project, you can contact us through this form.