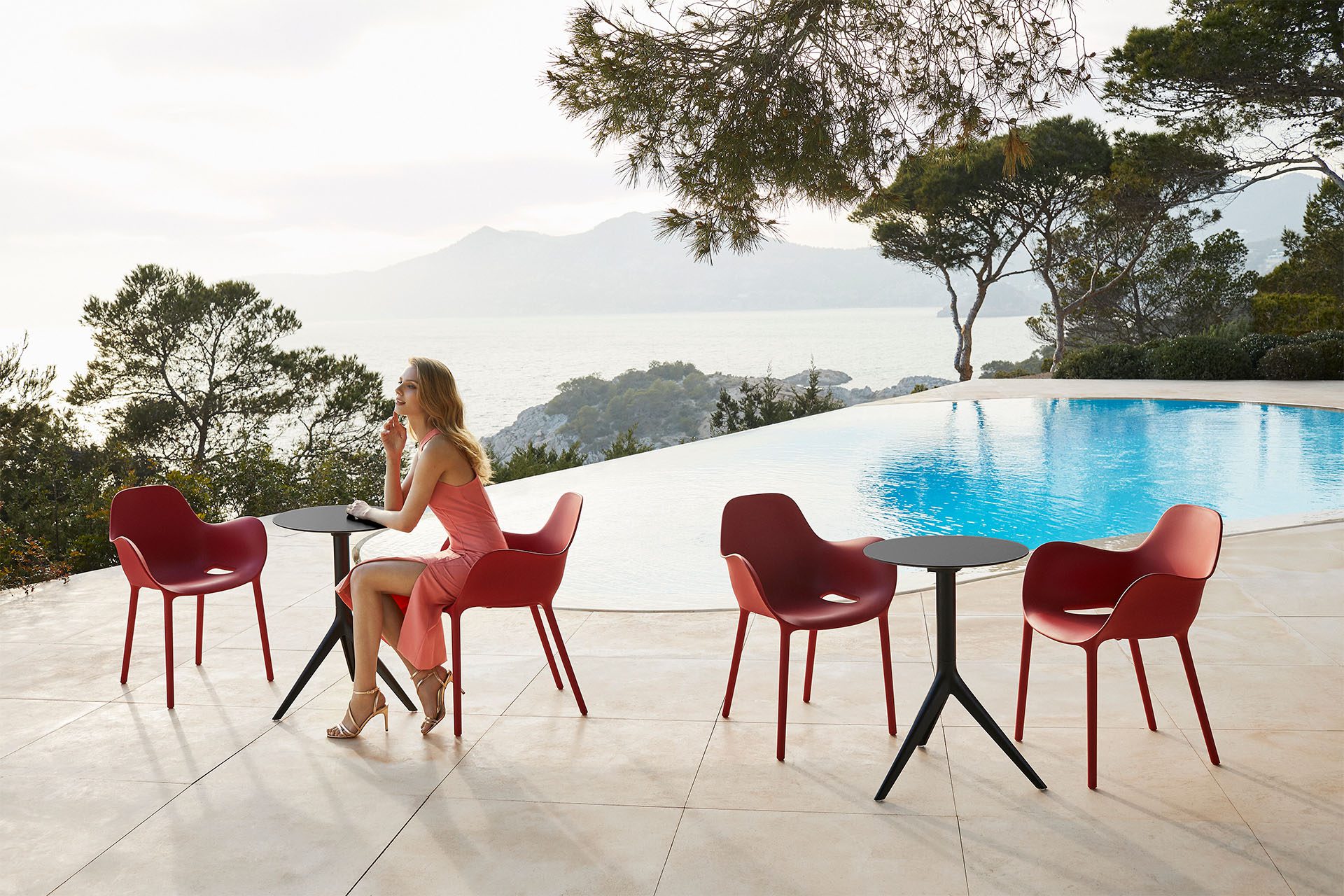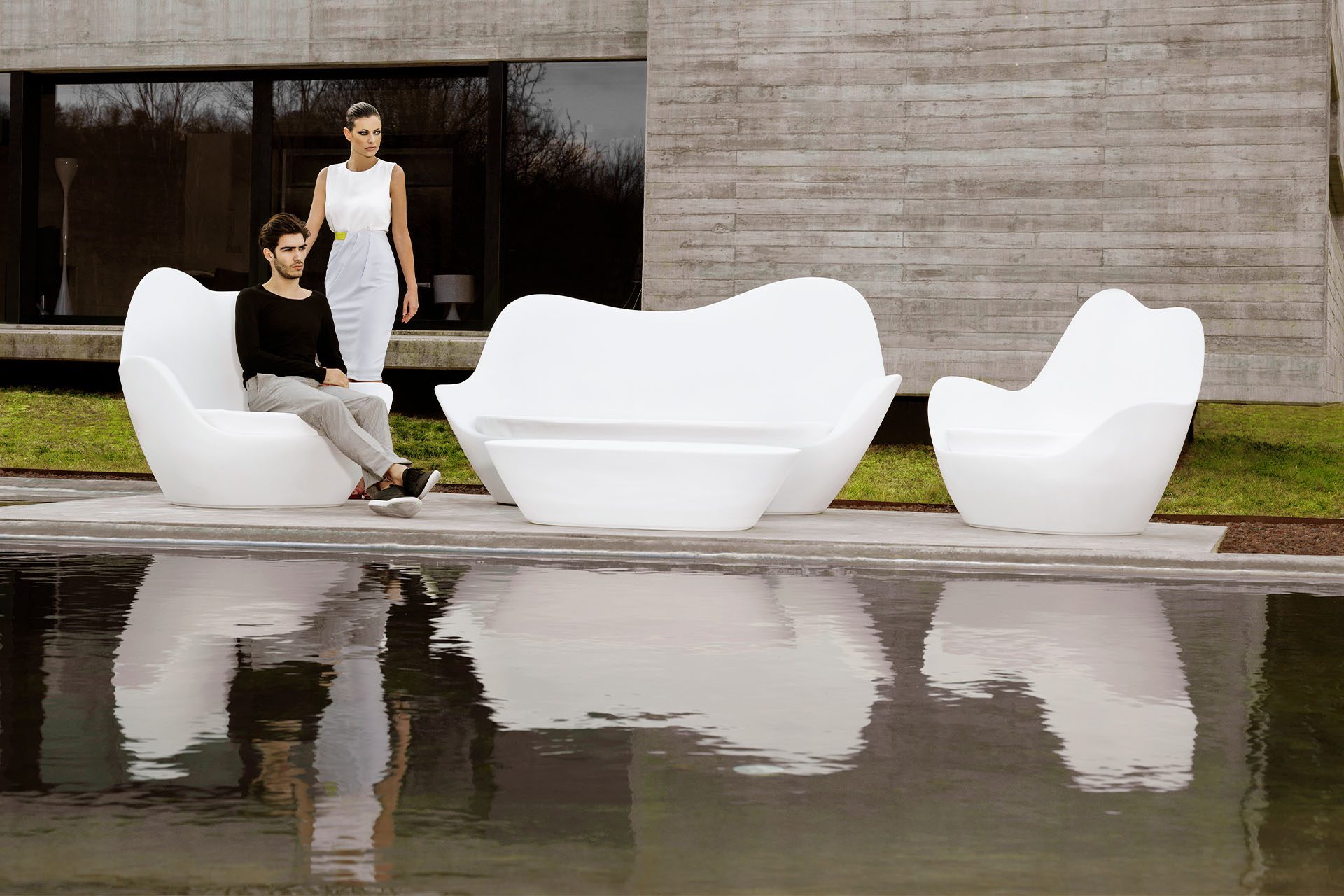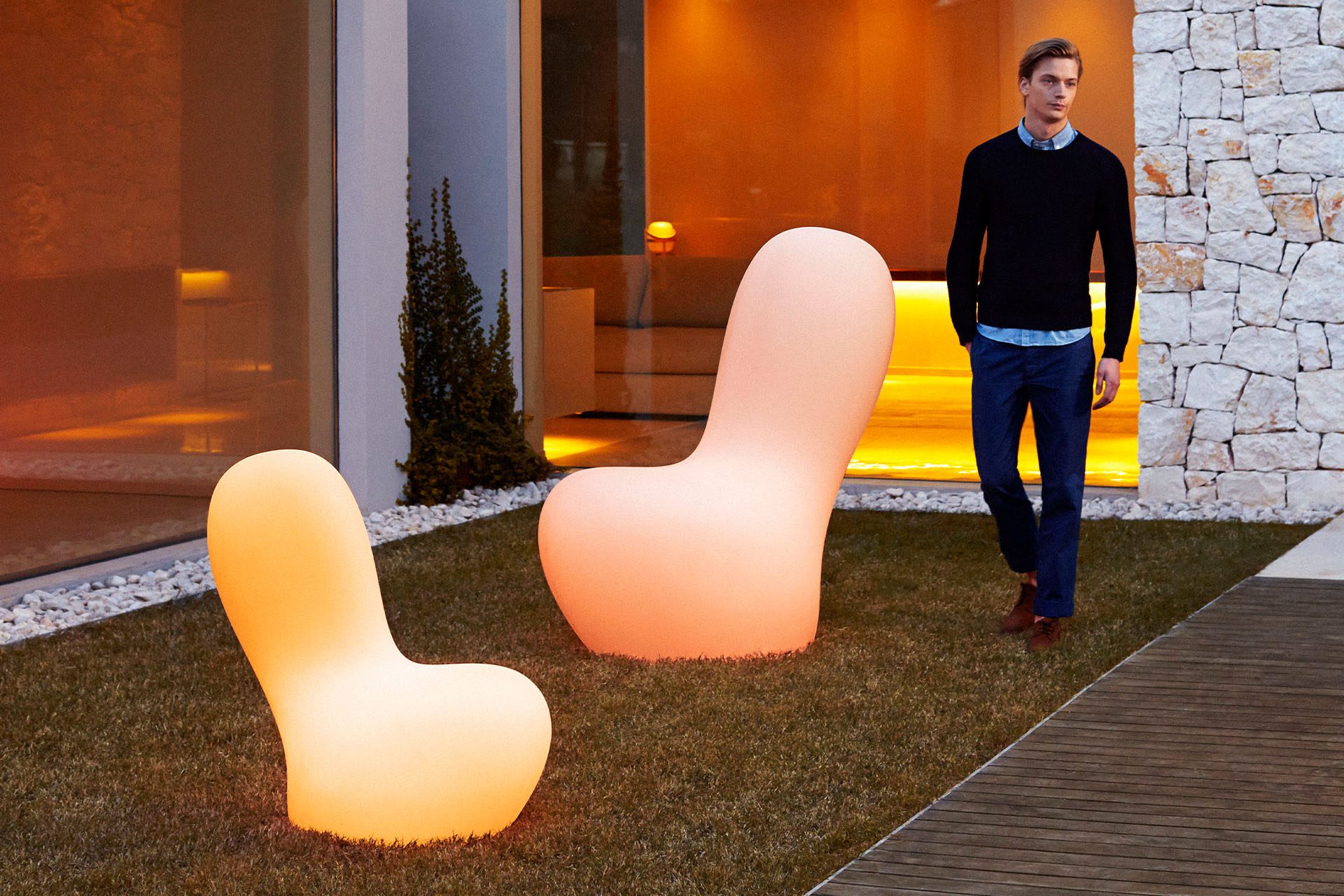 Sabinas Collection of design furniture, by Javier Mariscal for Vondom, draws inspiration from organic and fluid shapes, avoiding any straight lines or geometric patterns. The contours of the pieces are reminiscent of sand dunes and feminine curves, evoking a sense of natural beauty.
The design furniture collection
The Sabinas collection offers more than just functional use; it forges a unique bond and sense of attachment with its users. Consistent with the designer's signature style, the collection embodies a distinctive "Mariscalish" aesthetic code that is both formal and expressive.
The collection's comfortable design and durable materials make it suitable for use in both indoor and outdoor spaces.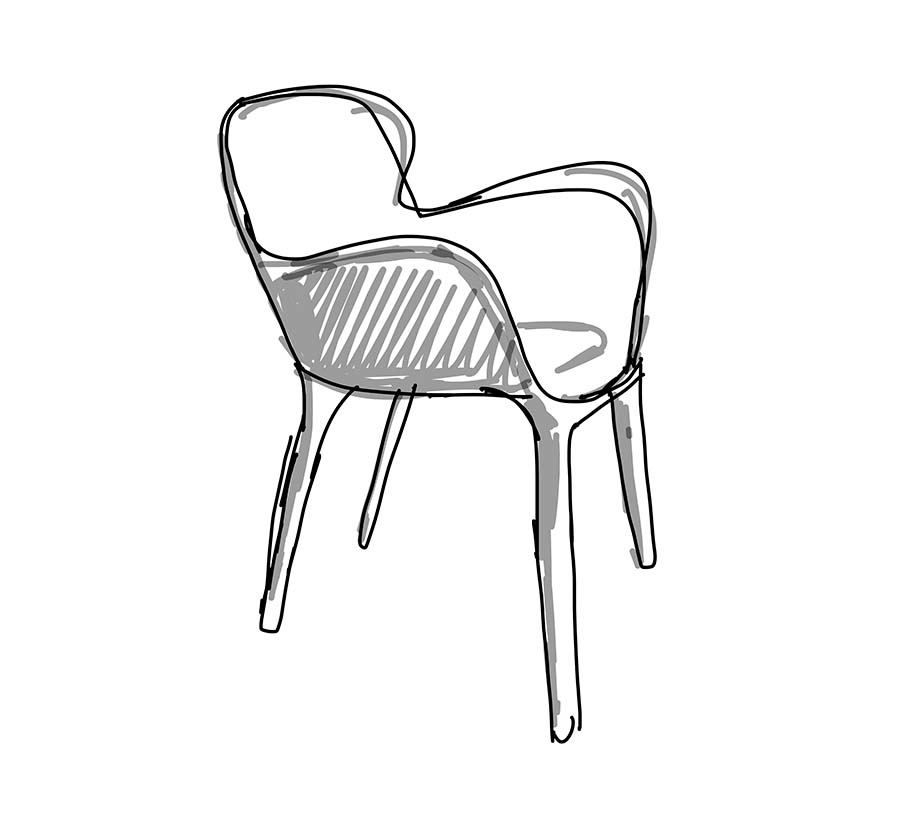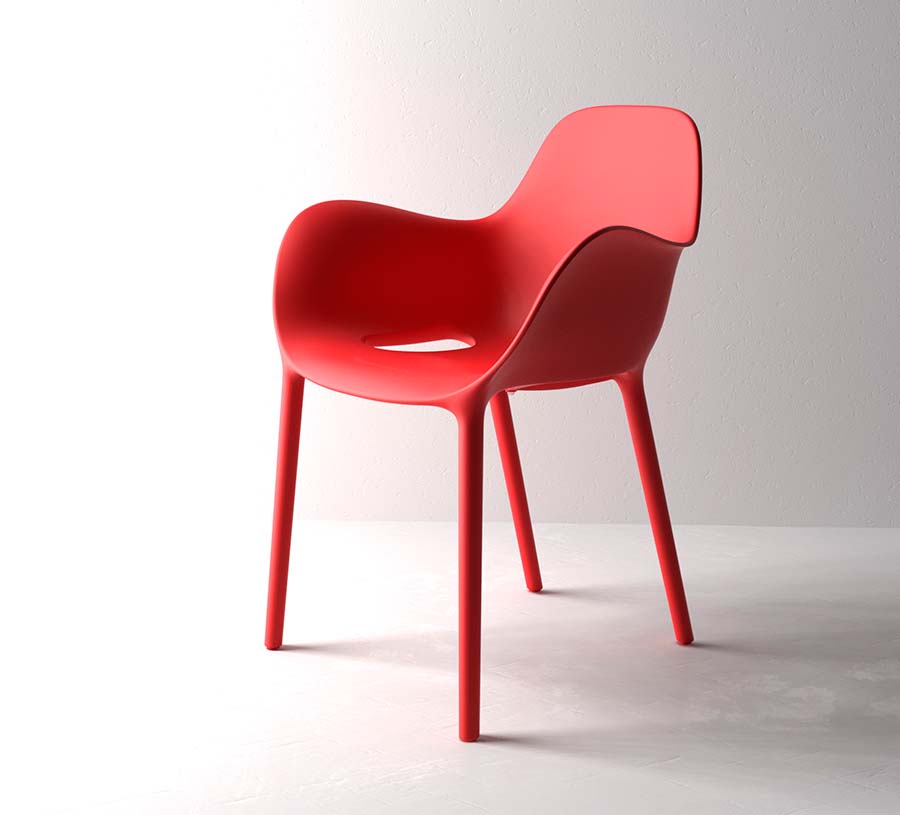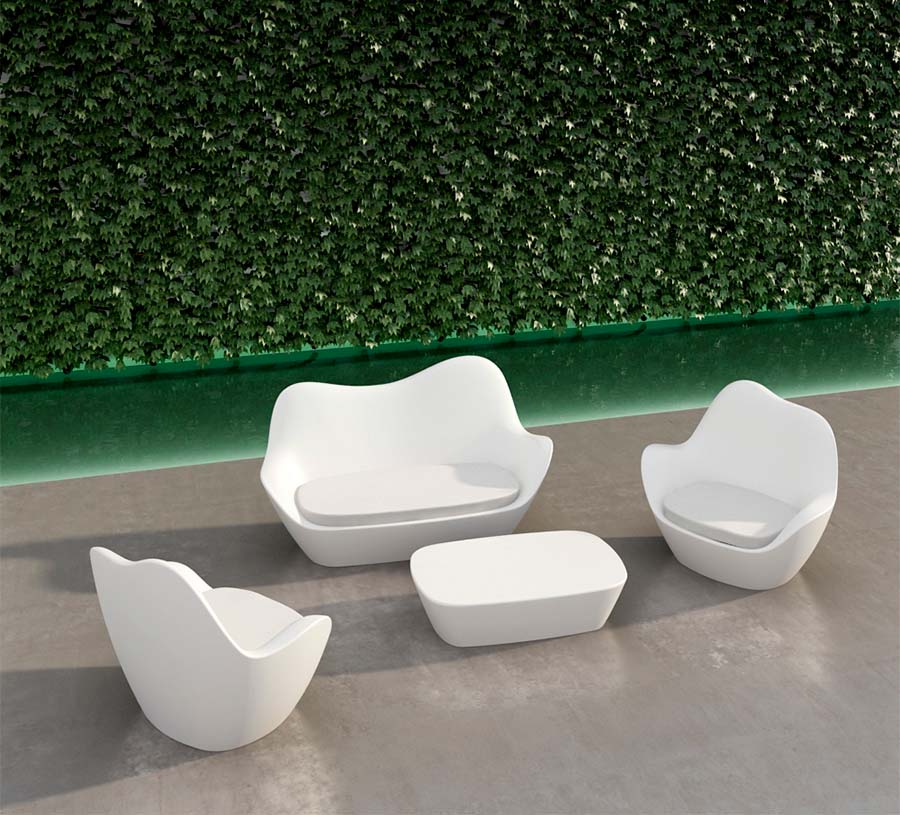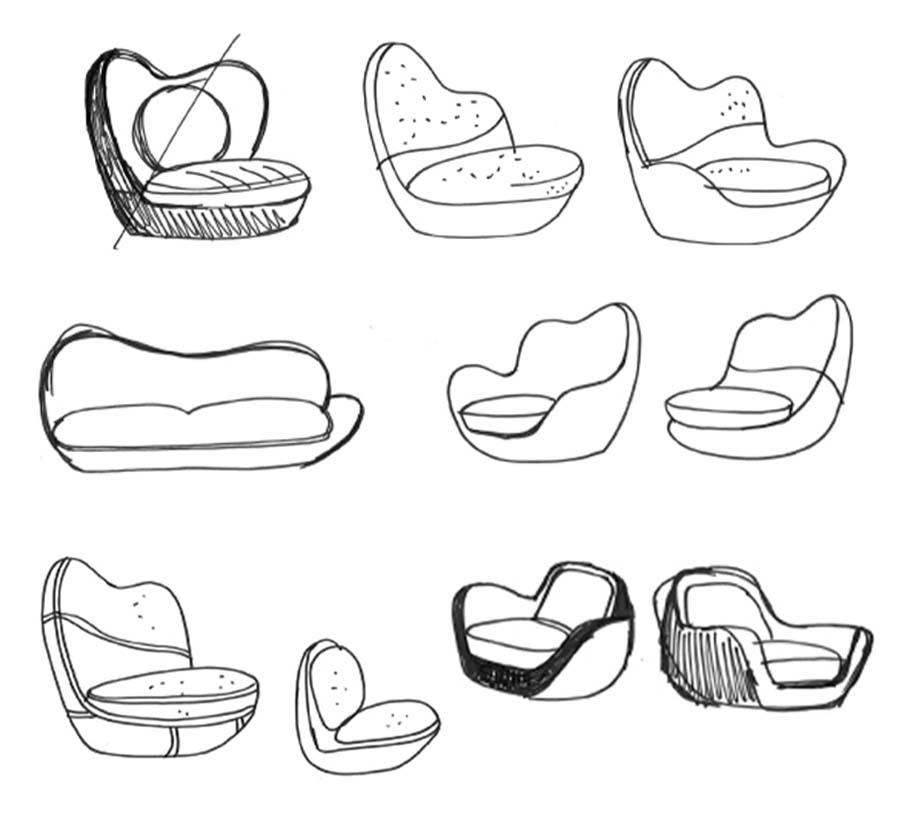 Designer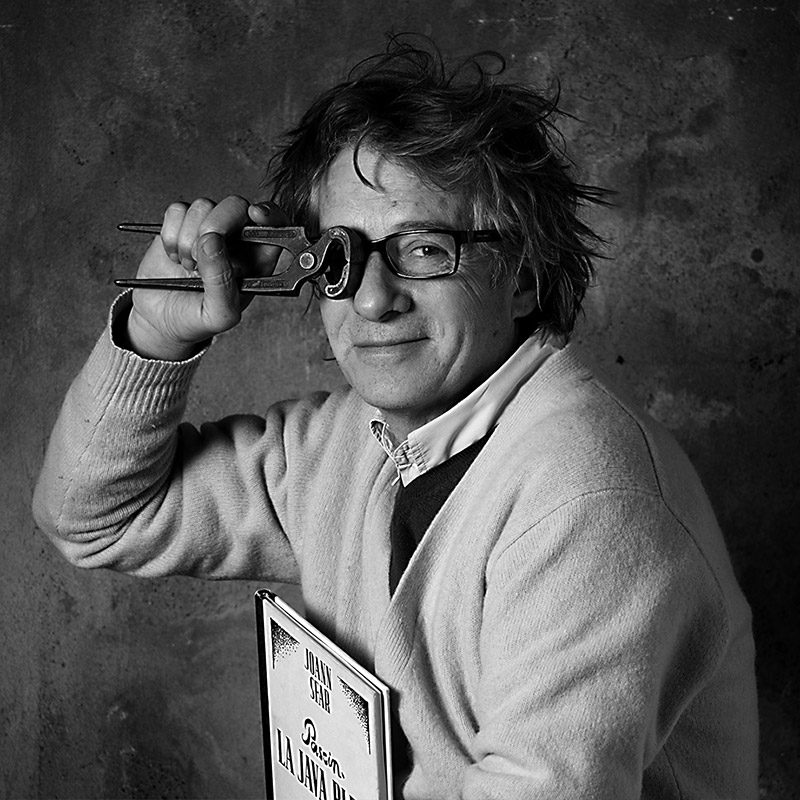 Javier Mariscal
Javier Mariscal is, First and foremost, an image creator who develops his work using all kinds of supports and disciplines. Furniture design, painting, sculpture, illustrations, interior design, graphic design, landscaping , gardening and so on are all the object of his professional, vital activity. H e has collaborated with compa – nies such as Memphis, Akaba, Bidasoa, BD Ediciones de Dise ñ o, Moroso, Nani Mar quina, Vorwerk, Equipaje, Alessi, Sangetsu, Magis, Cosmic, Amat3, Santa&Cole, Lali que and Phaidon. Mariscal expresses himself using a personal language that is complex in its intention and simple in its statements, innocent yet provocative, that he uses to innovate, risk and communicate. He enjoys provoking the eyes that look at his works and creating complicity with them.
View designer
Interested in this collection?
If you wish to receive more information about this collection, you can contact us through this form.