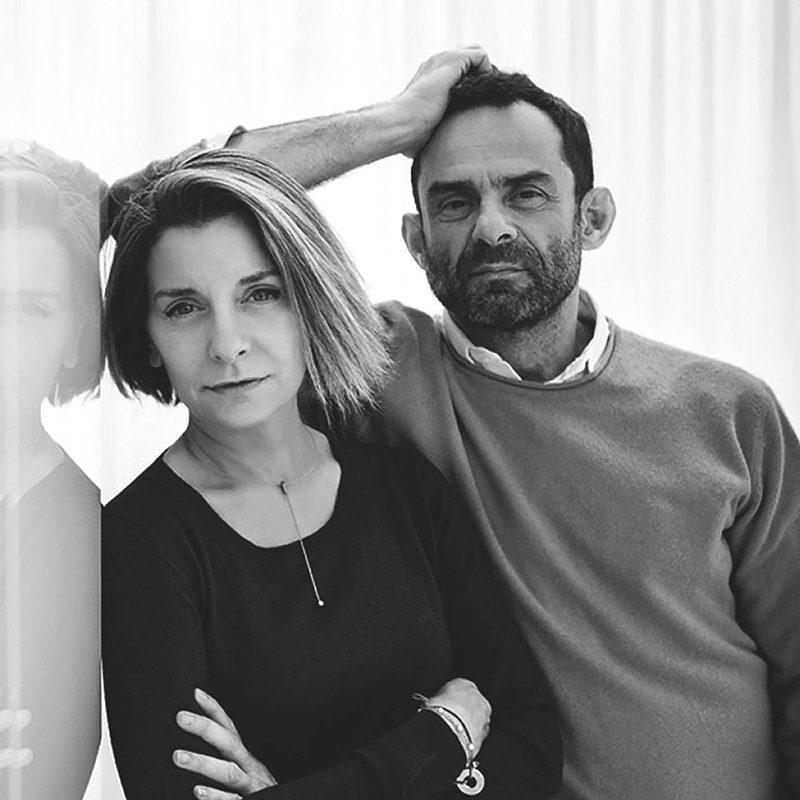 Ludovica + Roberto Palomba
Ludovica+Roberto Palomba´s work has always been rich of cultural references. Their projects are derived from observations of change in human behavior. Their mission is to generate products that merge function, innovation and longevity - intimate and emotional connections that last. "We believe that good design already exist in a sort of collective unconsciousness and our task is to mold and deliver them". A truly successful piece of design must feel fresh but not unfamiliar when it is discovered.
Who are really Ludovica + Roberto Palomba?
_A man and a woman who love their life and their job.
What do you think of when you hear the word plastic?
_It remind us the rainbow, that has lots of colors that together become white.
What is your favourite colour?
_Ludovica: white.
_Roberto: black.
Which Vondom item from another designer would you put in your home?
_Ludovica: Blanca lamp by Javier Mariscal.
_Roberto: Pillow by Stefano Giovannoni.
What do you prefer, classic or science fiction movies?
_Ludovica: all the movies, except the one very violent and aggressive.
_Roberto: vintage.
Do you have any fetish object?
_Ludovica: my Hermes bags
_Roberto: my iphone.
What was the last thing you bought?
_Ludovica: a new mobile for Roberto.
_Roberto: a Hermes bag for Ludovica.
Do you believe in perfection?
_We think that perfection is boring, we believe in imperfection.
In this way you can go ahead and learn always new things.
Do you have any fixation or quirky habit?
_Roberto: not really, I change very often. But I have a collection of elephants.
_Ludovica: I love theather and in the morning I like to find the table already set for breakfast.
What do you do when you are not designing?
_Reading, travelling, dancing, loving, watching movies, visiting exhibitions…