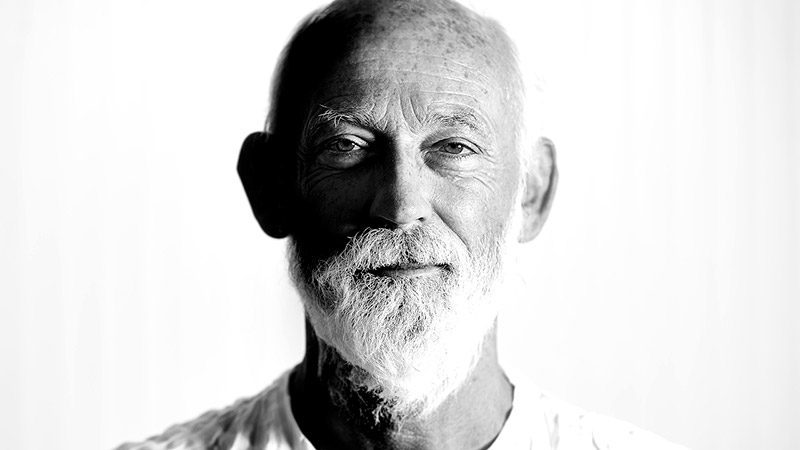 Ross Lovegrove
"Ross Lovegrove is a designer and visionary whose work is considered to be at the very apex of stimulating a profound change in the physicality of our three dimensional world . Inspired by the logic and beauty of nature his design possess a trinity between technology, materials science and intelligent organic form, creating what many industrial leaders see as the new aesthetic expression for the 21st Century. There is always embedded a deeply human and resourceful approach in his designs, which project an optimism, and innovative vitality in everything he touches from cameras to cars to trains, aviation and architecture."
Who really are you?
_The World's leader in advancing the relationship between SHAPE,
TECHNOLOGY AND DESIGN.
What do you think of when you hear the word plastic?
_"PLASTIC" means retaining the fluidity and motion in inanimate objects.
What is your favourite colour?
_White.
Which Vondom item from another designer would you put in your home?
_Ora Ito's new collection.
What do you prefer, classic or science fiction movies?
_Almost Science Fiction …..GRAVITY is an incredible visual experience
and the future is mouldable not the past.
What was the last thing you bought?
_A book on WATER by Ed Burtynski about 30 mins ago.
Do you believe in perfection?
_Yes its in everything I create industrially as perfection is achievable with modern technologies. Perfection is Industry /Imperfection is Craft.
Do you have any fixation or quirky habits?
_Good Question…….Im transfixed by sensuality and the need to move and
be moved by the power of materials and form.
What do you do when you are not designing?
_I go as far back in time as I can to form a closed loop with the future.