Vondom is part of the high quality Xincheng Coast West Residence with our park furniture.
Location

Shanghai, China

Type

Leisure

Collections

Noma, Peacock, Stones, Ufo, Ulm
The Xincheng Coast Wear Park is located in Zhoukang, in the western part of the Pudong New Area and is a high quality residence built by the Xincheng Holding Group. The west Coast Park is an isolated design to guarantee the máximum illumination of these set of building; Hotel, Office and Residence.
The central glass corridor of the offices functions as a semi-open and semi-private space, where visitors can relax and wait on our "Stones" sofas and armchairs by Stefano Giovannoni and Elisa Gargan, designer park furniture by Vondom.
The largeglass curtain walls on both sides will present all the frontand back landscapes where the Peacock planters by Eero Aarnio are located, also next to them, the Fiesta bar and Noma stools where you can enjoy a delicious refreshing drink on a summer afternoon , all manufactured by the Spanish firm Vondom.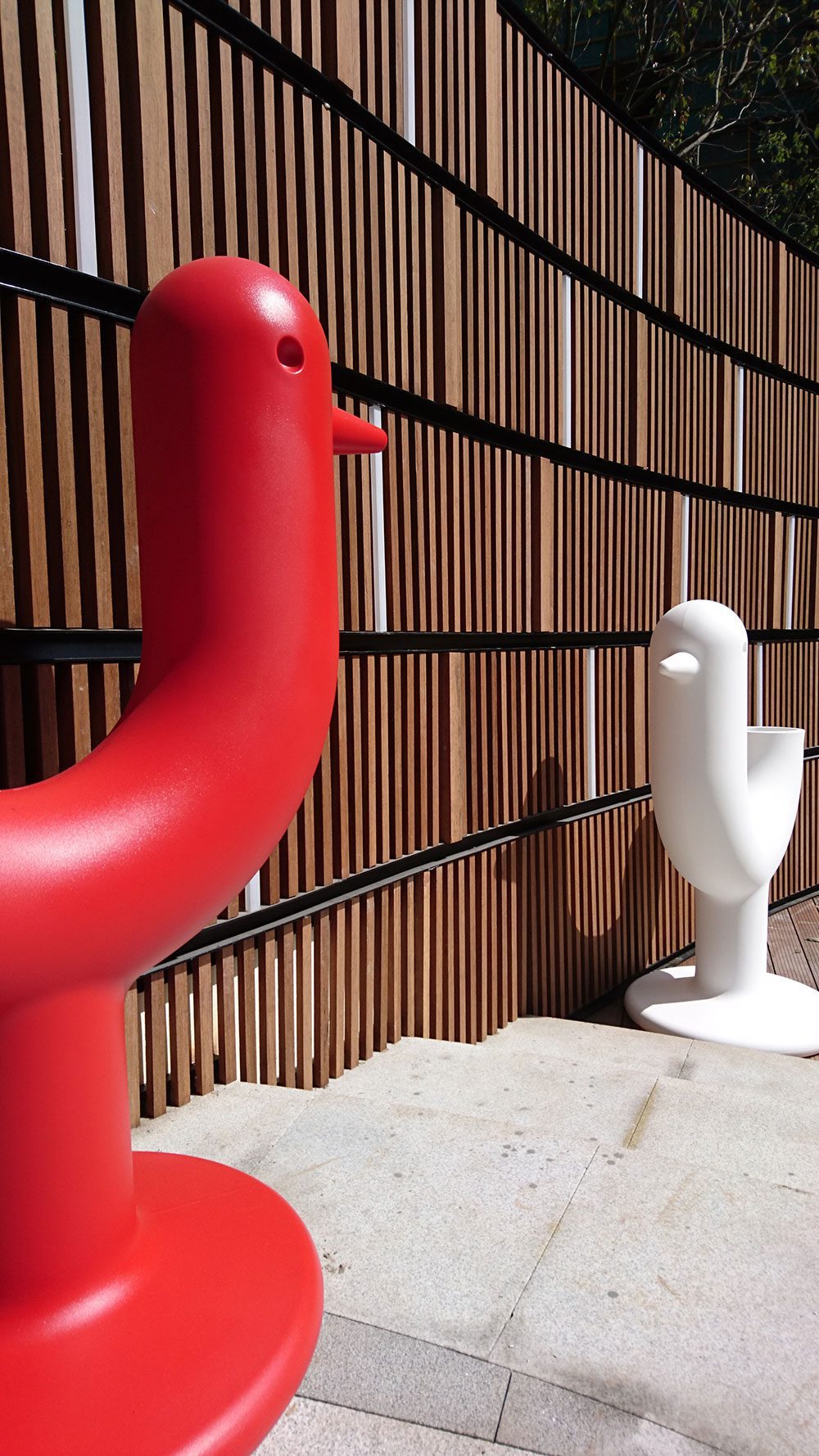 Through the large outdoor living room, you can walk in to the "Californian Garden" area where the landscape is focused on green and leafy plants that surround the garden, and the tepid pool is like a mirror, reflecting modernity and the avant- garde outdoor park furniture and excellent gardens that surround the buildings. It also offers residents, workers and guests the feeling of a relaxing vacation.
The most spectacular of this project is to enjoy the breeze and calm of the gardens during the day and night, in the avant-garde furniture located on this large terrace.
Interested in this project?
If you wish to receive more information about this project, you can contact us through this form.