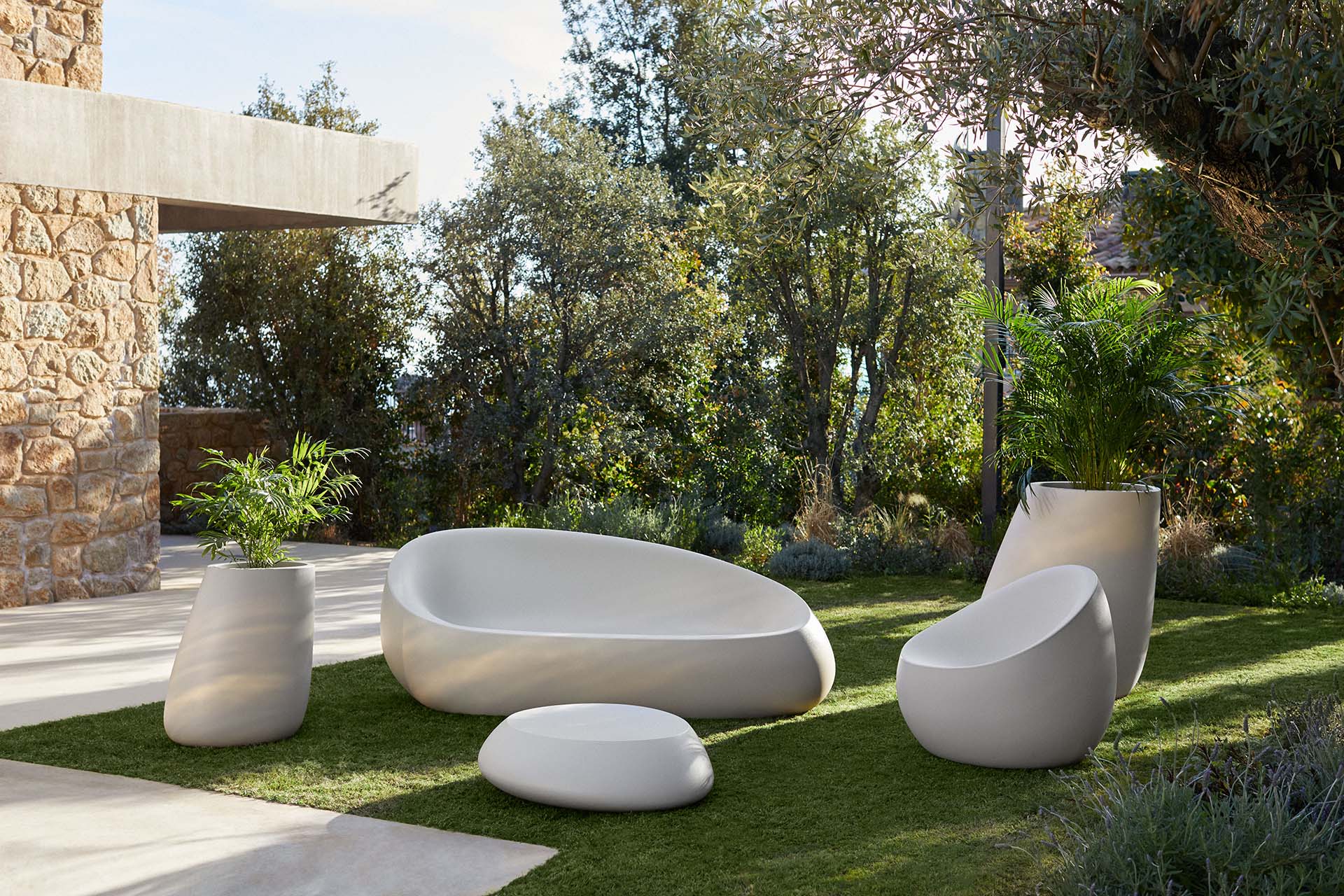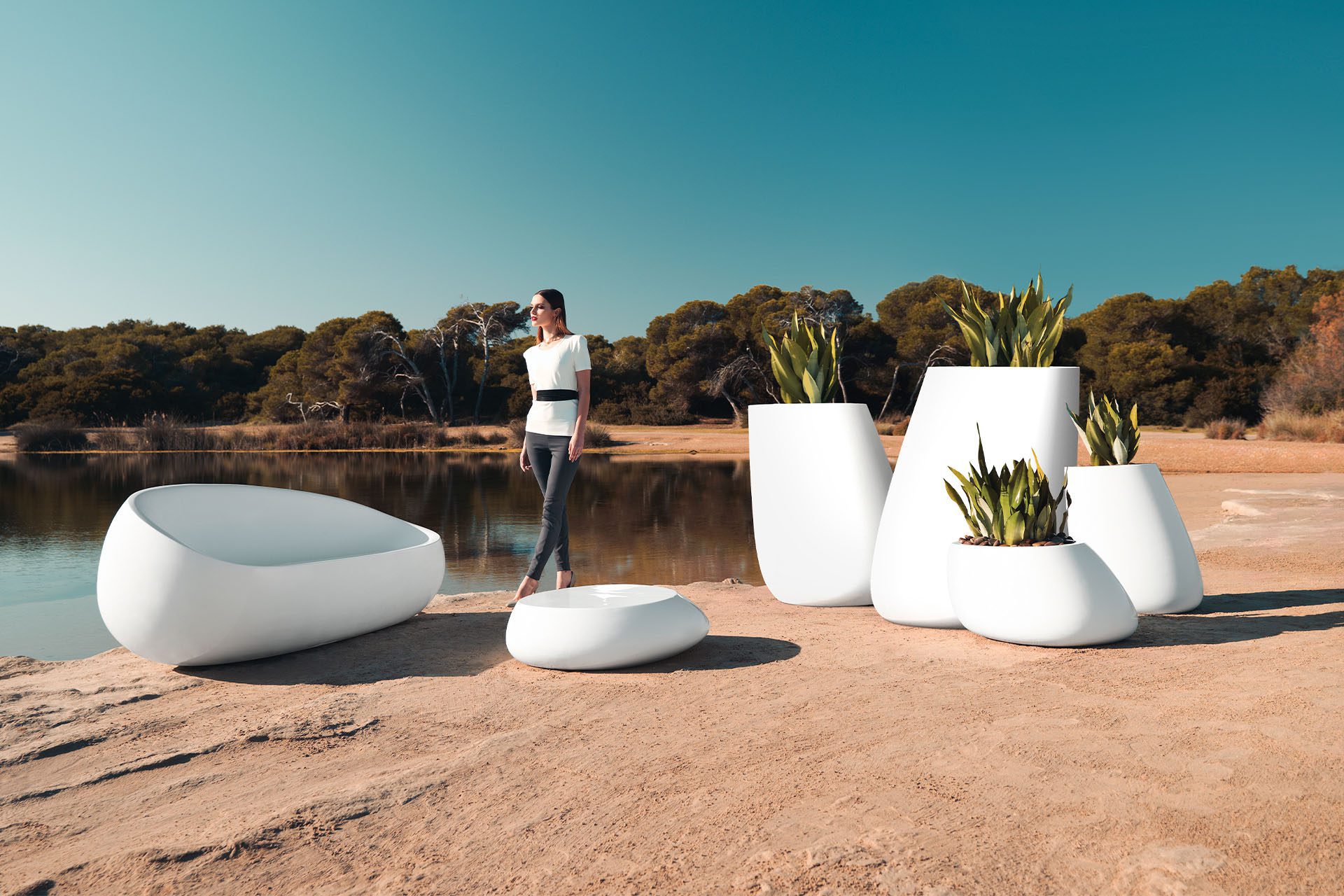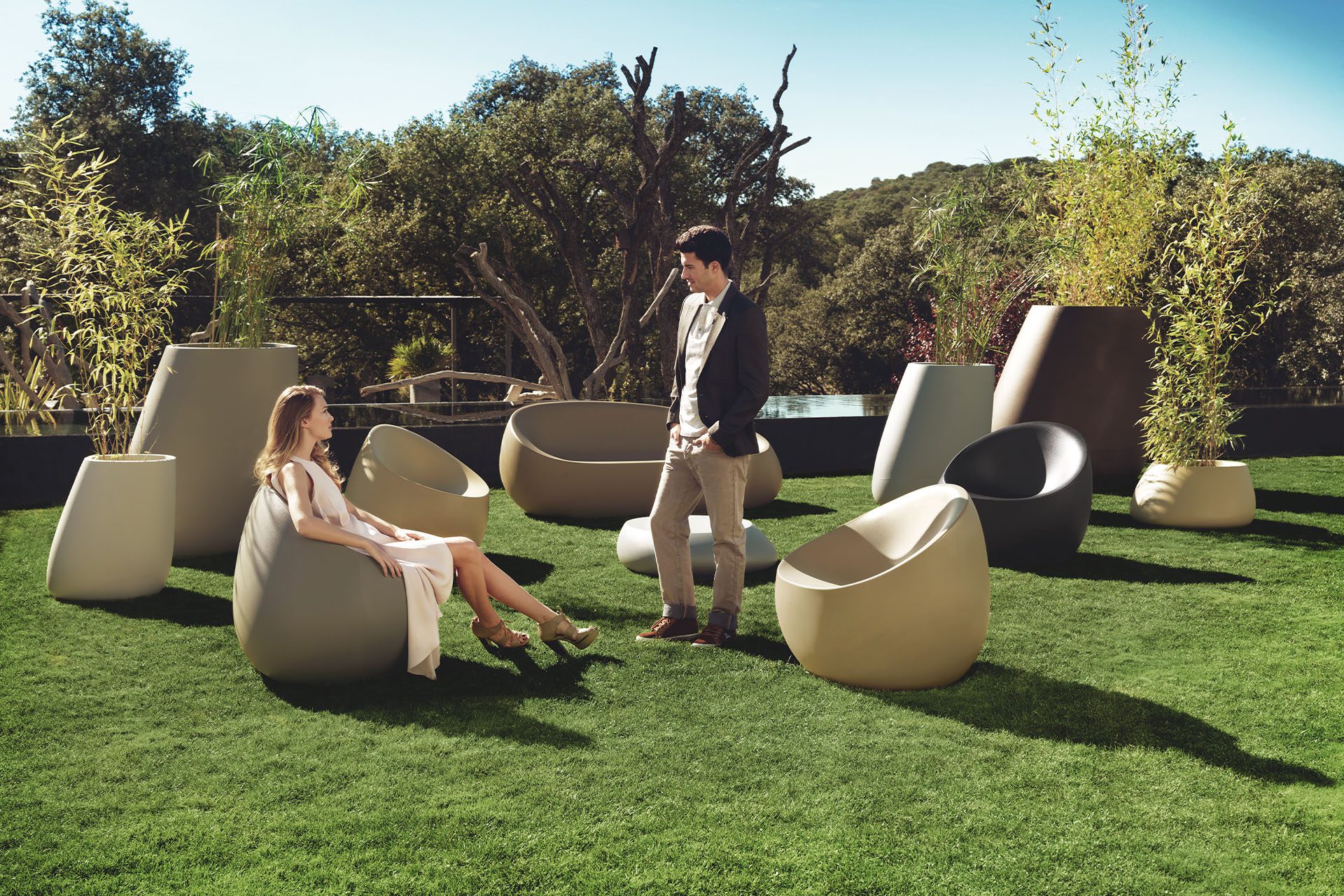 Stones outdoor furniture collection, designed by Stefano Giovannoni, convinces with its organic shapes. As its name suggests it appears to be found in nature itself, creating synergism between the natural and the artificial landscape. Stones can fit perfectly into any environment, transmitting its own particular elegance, thanks to its material, as well as its original shape.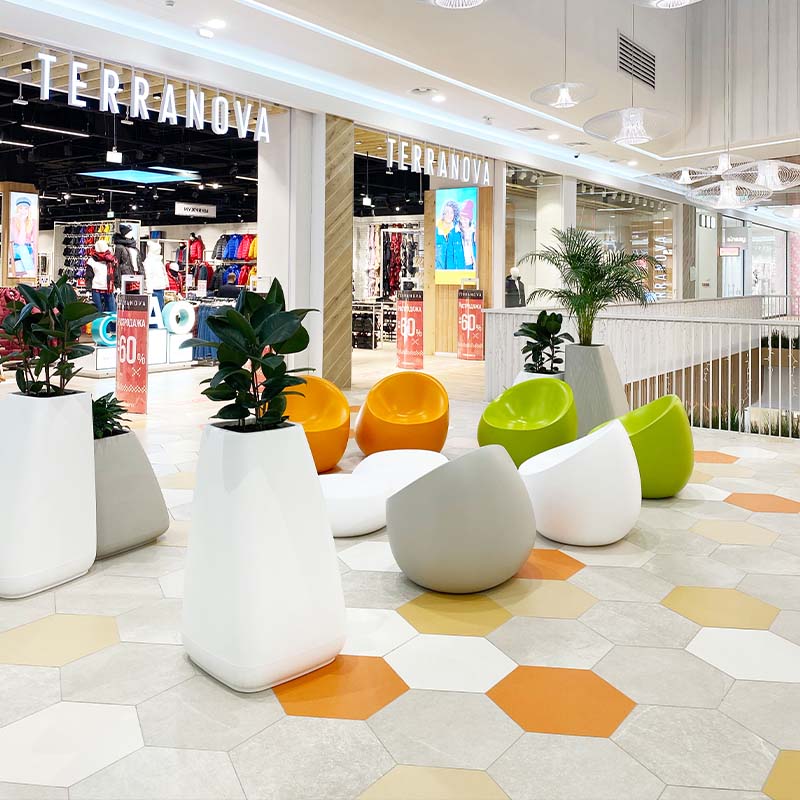 The outdoor furniture collection design
The individual elements of the Stones collection look like smooth, oversized pebbles. Never before has an outdoor collection adapted this incredibly harmoniously into its surroundings: The collection is inspired by the shapes of nature, captures these in its design and translates them into an artful context.
Stones materials
The Stones collection by Vondom is manufactured of weather-proof polypropylene, which is even 100% recyclable – another example of Vondom's close association to nature. Thanks to the high quality of the synthetic material, which is processed in the making of the Stones collection, all of the collection's products are exceptionally durable and robust against outside influences such as rain, ice, or strong UV radiation, as well as scratches and dirt.
An outdoor collection for indoor too
The soft, rounded shapes of the Stones collection give it a friendly and inviting look – for more fun relaxing and chilling out.
However, the collection not only looks good outside. The organic design truly matches the health consciousness and wonderfully suits wellness and spa areas, offices, …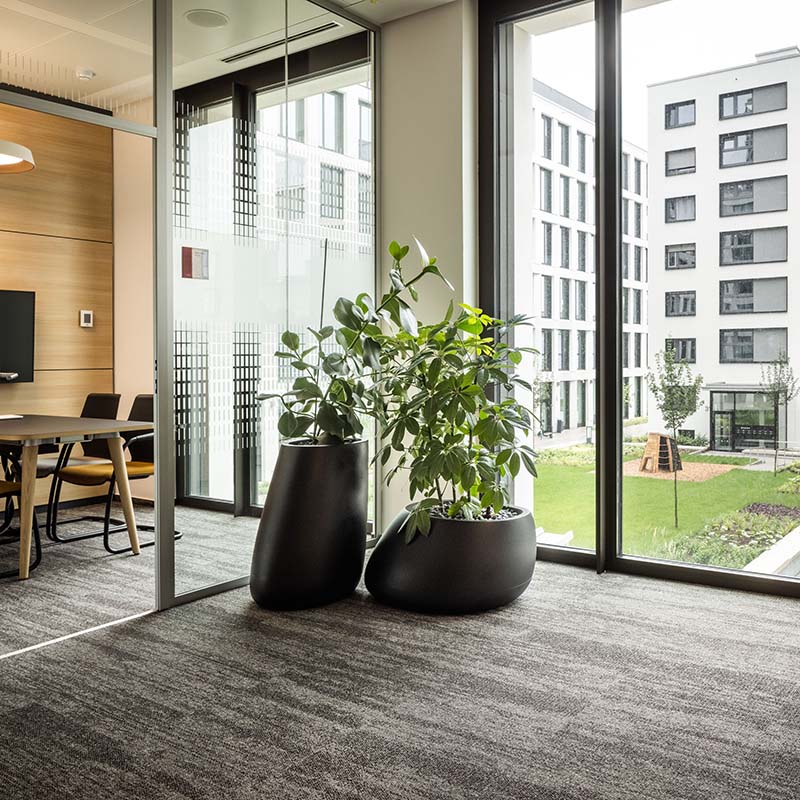 Designer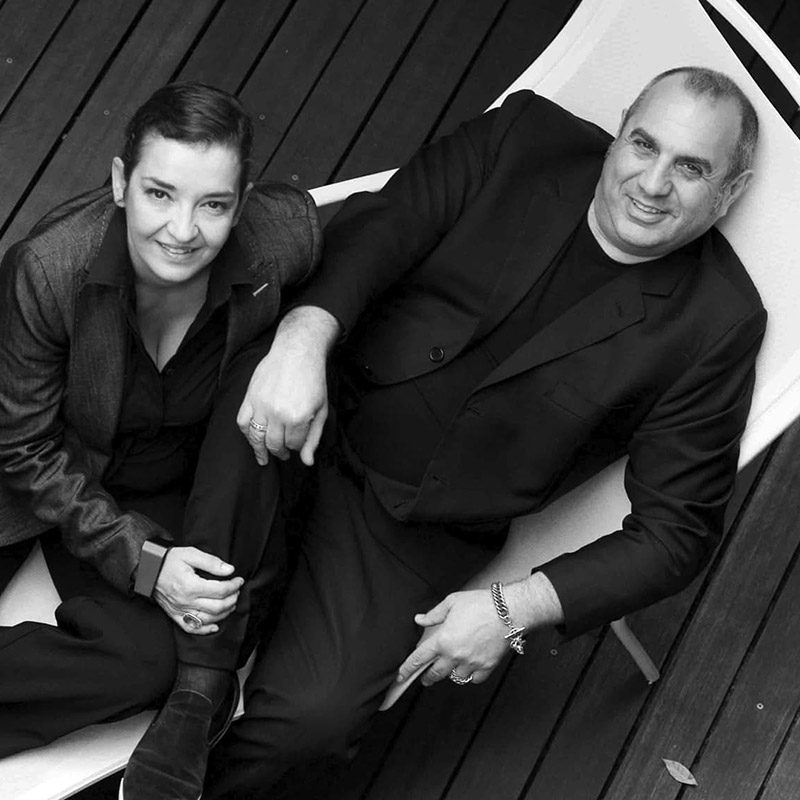 Stefano Giovannoni & Elisa Gargan
Stefano Giovanoni, architect, industrial and interior designer, lives and works in milan. He works as industrial designer designing many iconic best sellers and commercially succesful products. Elisa Gargan, industrial and interior designer, is Stefano's partner and wife. Elisa & Stefano working together for many famous companies.
View designer
Interested in this collection?
If you wish to receive more information about this collection, you can contact us through this form.