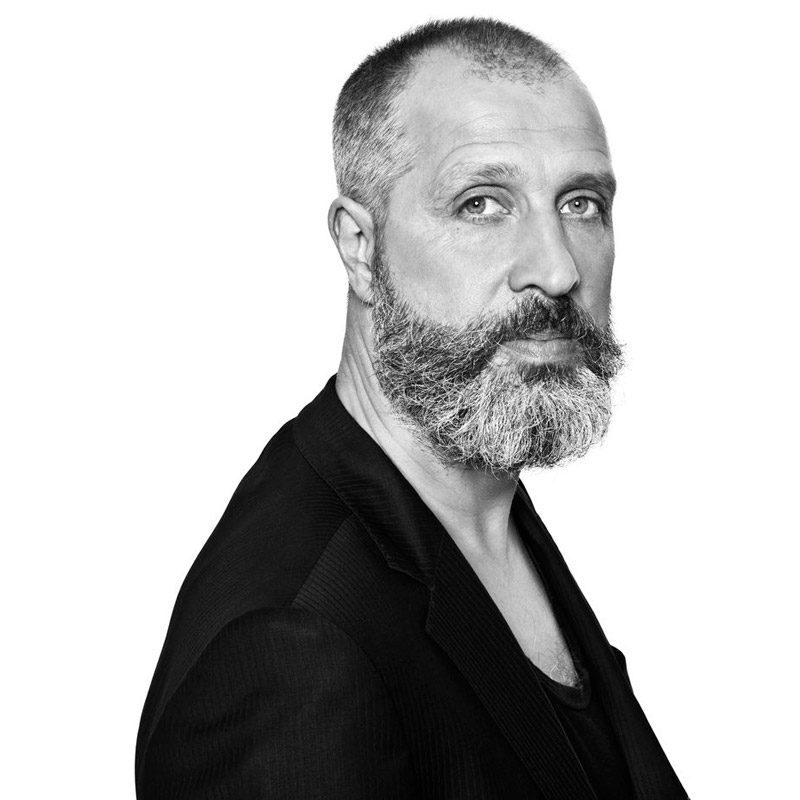 Harry-Paul
Known for his mysterious objects, exemplars of vibrant design of the 21st century, his resulting design approach concentrates on experimentation with materials, technologies and lines. He is from the Netherlands, class 1966, industrial designer with a degree from the Design Academy and a Master from the Domus Academy. He established his studio in Milan in 1998 taking on several art directions. In 2002 he moved to Barcelona but continue to spend time in his adopted home Italy working with a number of design manufactures. Harry-Paul has exhibited extensively around the world andiron several awards including 7 times the Good design Award of the Chicago Athenaeum, world's oldest ands prestigious award of its kind. He works across a wide range of disciplines signing for clients worldwide.
Who really is you?
I was born in Breda in the Netherlands in 1966. I graduated as an industrial designer from the Design Academy in Eindhoven.
What do you think of when you hear the word plastic?
_Everything is possible….stretchy…flowing…..elastic…..transforming
What is your favourite colour?
_Yves Klein Blue.
Which Vondom item from another designer would you put in your home?
_Ora Ito's stuff.
What do you prefer, classic or science fiction movies?
_A Space Odyssey
Do you have any fetish object?
_Mexican dolls.
What was the last thing you bought?
_A ski jacket from Columbia.
Do you believe in perfection?
_It should be there or within our reach……that is our goal…..and I hope that sometimes we will reach it……but until then we will always see something that can be improved…….probably it will always be like that as things are time related.
Do you have any fixation or quirky habit?
_We're control freaks.
What do you do when you are not designing?
_Right now ski-ing…. Yeeeeah!