Modernity and minimalism
Vondom's modern house furniture and for the other outdoor areas decorate this luxurious villa located near Valencia.
Location

Santa Bárbara, València, Spain

Architects

Arquitectura Perretta Studio

Type

Residential

Collections

And, Rest, Wing
Modernity and minimalism are the words to describe the slick architecture of this house that stands out due to its formal lines. It is built of entirely white concrete with some iroko wood detailing and large glass areas; a combination of materials that adds warmth, contrast and balance to the indoor and outdoor spaces.
Modern house furniture
Separated across two floors, both stand out due to the strong light and elegance taken from the white walls and the outdoor furniture that has been laid out, amongst which we can find pieces from the Spanish design brand Vondom.
In the dining-living area which is open to the kitchen, there are Wing chairs created by A-cero, a collection or organic lines with a high visual strength that denote a clear sculptural and dynamic load.
Leading out onto the terrace where the outdoor dining area can be found. This space boasts the Wing chairs yet again, as well as the Rest table, adjacent to the set that makes up the modular sofa and the armchairs from the same collection designed by A-cero.
In the area close to the pool there are loungers, which are light and elegant pieces; a perfect fit with the architecture of the space.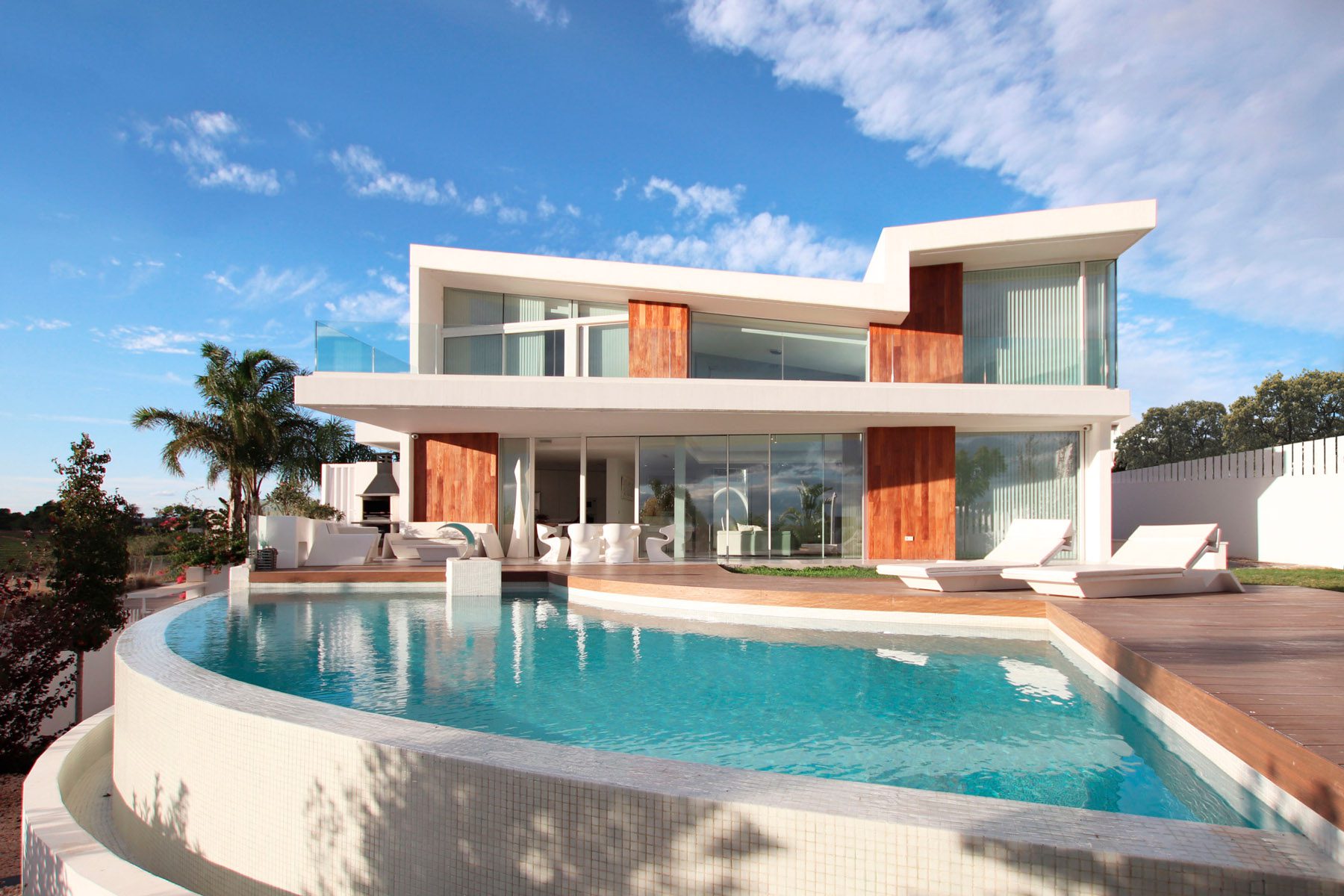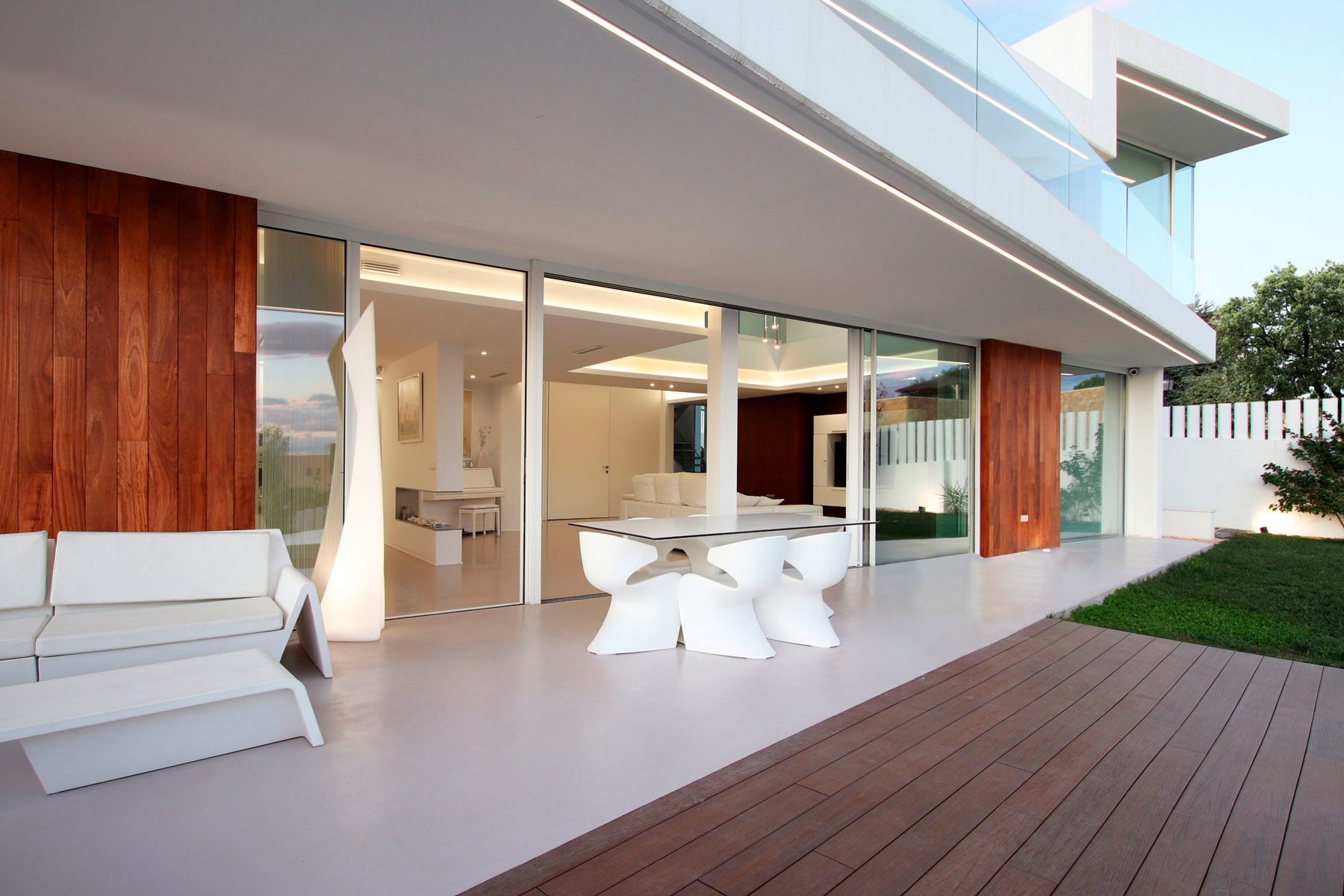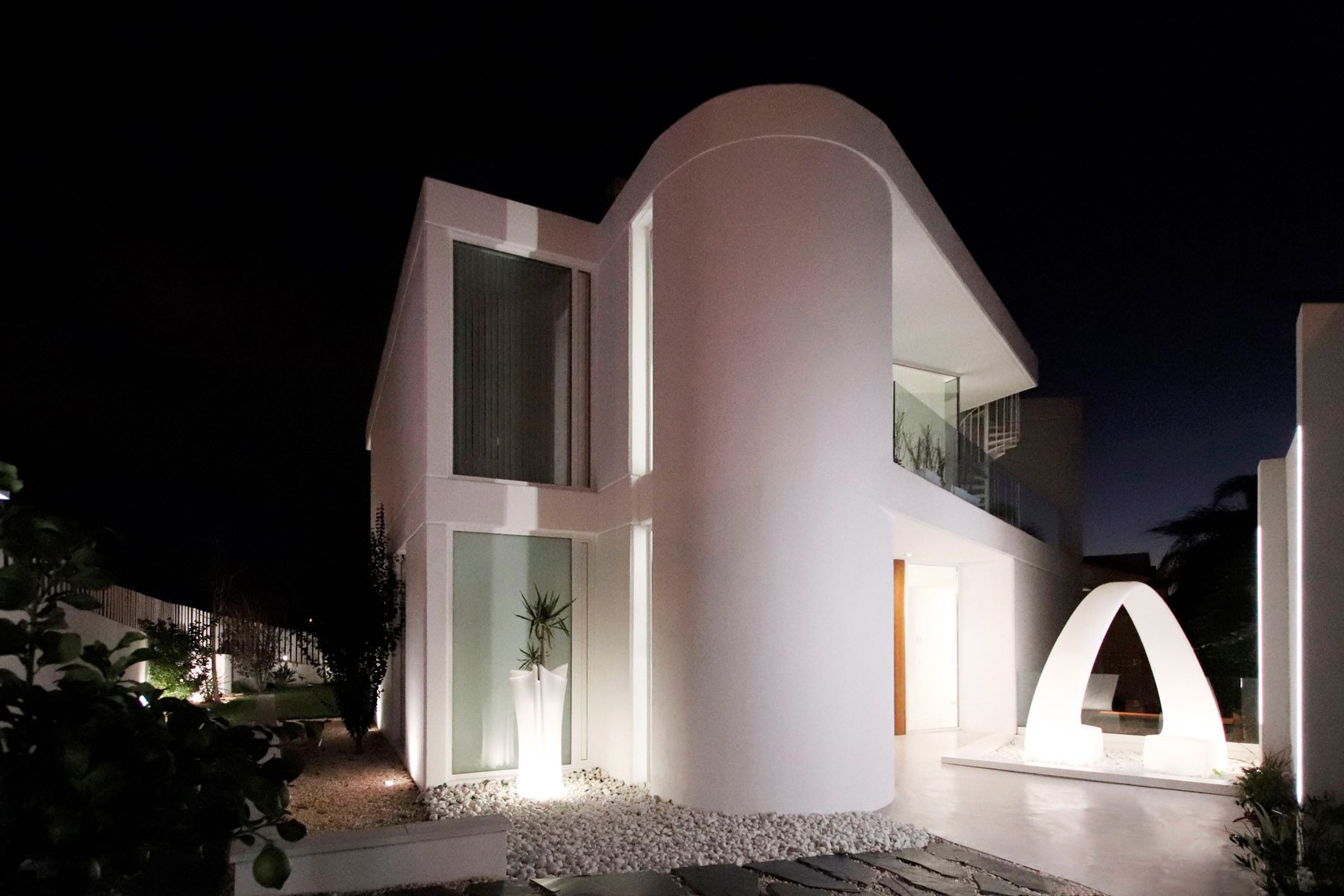 All in all, it's a house that stands out due to its simplicity, lighting, the purity of its lines and the avant-garde style provided by the modern house furniture from the brand Vondom.
Interested in this project?
If you wish to receive more information about this project, you can contact us through this form.