FIESTA, a designer bar counter by Archirivolto for VONDOM: "design is beauty, harmony and freedom and cannot therefore be bound by strict, pre-established rules, nor can it only be seen as the privilege of social or cultural elite".
The FIESTA bar counter draws inspiration from the lively and dynamic entertainment venues commonly found in popular vacation destinations, such as beaches. The author was inspired by the beauty and constant motion of the waves to create a design that is both simple and functional, with modular elements that can be used individually or as part of a larger ensemble.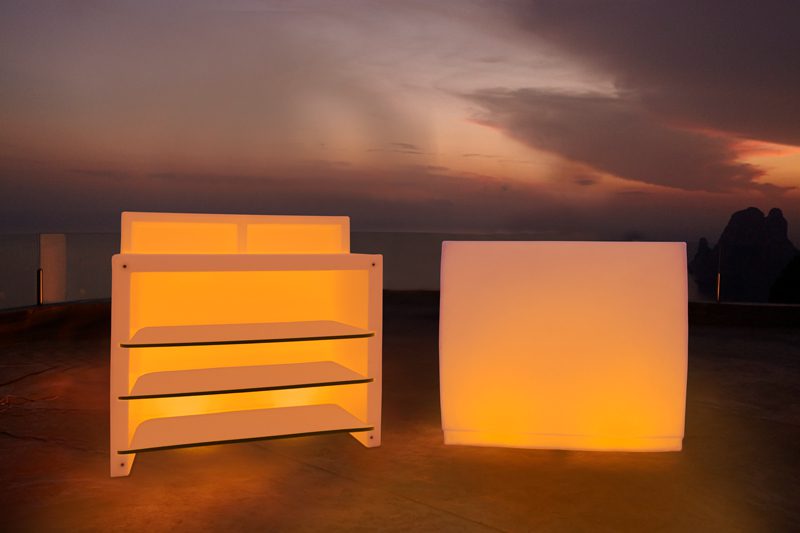 The Fiesta bar counter
A bar counter such as this evokes memories of the carefree days of youth, when beaches were not yet crowded, and one could play football without inciting any anger. It represents the freedom that was once enjoyed during those joyful times.
Interestingly, one of the configurations that the bar counter can assume is a circle, which is a symbol of purity and harks back to ancestral shapes that are devoid of unnecessary embellishments. While a fiesta may not last forever, we can keep its spirit alive within ourselves, even if it is just with the help of a beautiful bar.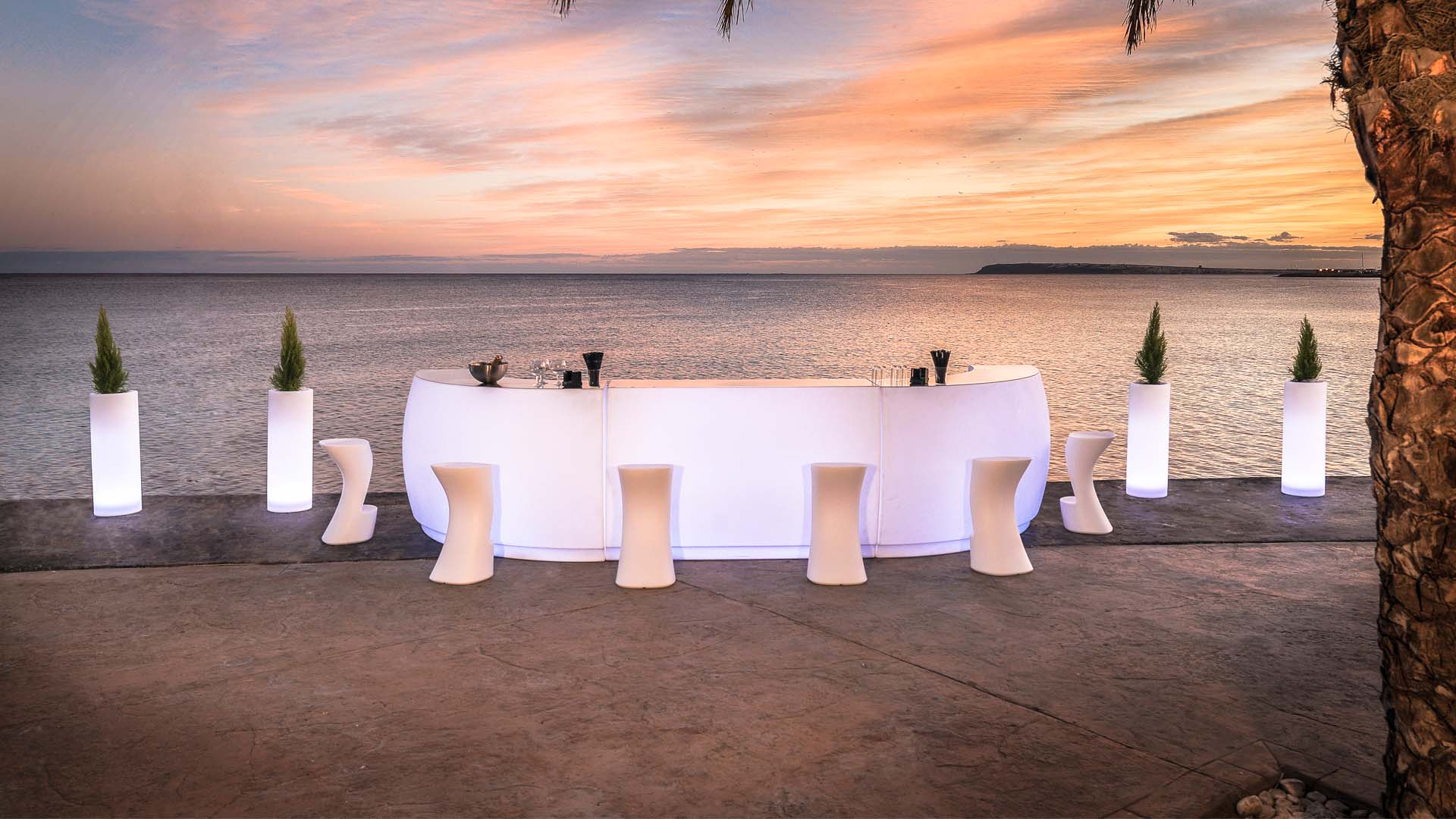 Designer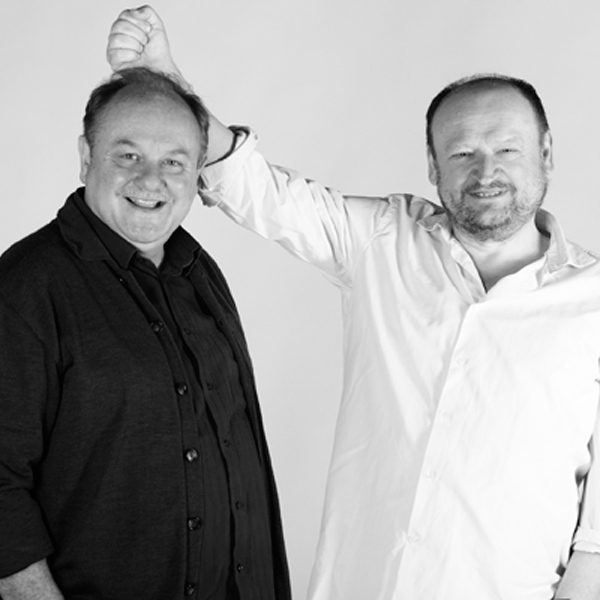 Archirivolto Design
Claudio Dondoli (*1954) – Marco Pocci (*1953), Italy. Archirivolto was founded in 1983 by Claudio Dondoli and Marco Pocci as an industrial planning, design and architecture studio. While studying Architecture in Florence, Claudio and Marco and some friends put up an experimental theatre group. When they decided to focus their joint efforts on design, consolidating their ties of friendship, their interest in theatre strongly influenced the setup of their new studio, drenched in creativity, sense of reality, respect and attention for thE public.
View designer
Interested in this collection?
If you wish to receive more information about this collection, you can contact us through this form.